The end of the year is a time where many people gear up for the holidays. Whether it's purchasing home décor, buying gifts, getting items for a DIY project or sprucing up the home for any potential out-of-town visitors, it's a period of spending. While online shopping is on the rise, a question that has been circling around is how to earn rewards even when shopping on your phone or computer.
Recently many people have been more money conscious than in years past so finding ways to make dollars go further and get the best bang for your buck makes sense. Besides shopping online can make it difficult when using coupons, compared to using them in store, which is why we're bringing you alternative methods to earning rewards.
Earning Rewards on Online Purchases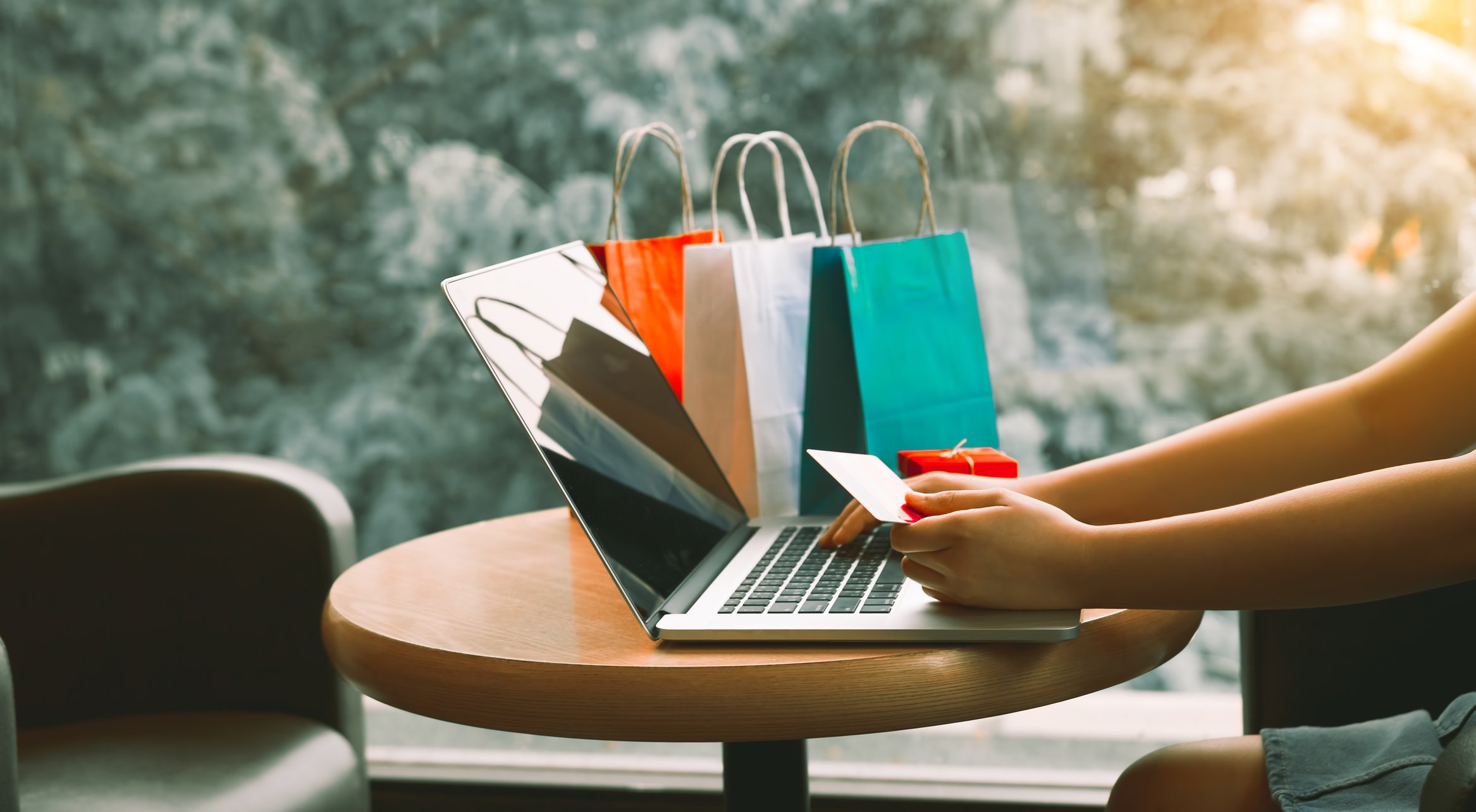 Reward Based Checking Account
Tropical's Daily Rewards Debit Account offers members two cents back on debit card purchases. This is such an easy way to earn money while making online purchases. The two cents is offered with no purchase restrictions, so you don't have to worry about having to use your card for specific categories in order to receive the cash back.
For example, most cards that offer rewards will only pay out on certain purchases, sometimes its gas and groceries other times it will be on retail only. The Daily Rewards Debit account doesn't limit you. From categories such as home improvement and fitness, your rewards apply to those as well.
Debit Rewards
Often time's checking accounts will offer purchase rewards. Not many people know about them, but they can be a hidden treasure. Small, local businesses and national retailers will offer certain deals that can be activated when you shop.
Here's how it works:
Log in to Online Banking and check out what places are offering deals (Ex. 10% back at Publix)
Activate the offer and use your TFCU debit card when paying at that merchant.
Your rewards will be deposited directly to your account. It's very simple and a great way to received rewards back for places near you. Deals change often in order for you to have the ability to shop at different places. Rewards will also differ, so just be sure to check out if any requirements are needed in order to receive the deal.
Shopping Discounts for Credit Union Members
Who doesn't like to apply a discount while shopping? It doesn't make sense to pay full price when you don't, that's the exact reason members open our Perks Debit Account. This checking account offers a mobile discount program that offers savings on dining, travel, shopping and entertainment. Members can get up to 50% off on over 60,000 dining locations nationwide, save 10-50% on travel packages and even better these rewards are meant to be used on-the-go for quick mobile and online purchases.
The debit account not only allows you to get beyond paying full price, but while making discounted purchases you can keep track of your spending while using TFCU's Pocket Branch, our easy-to-use mobile app.
Pro tip: to help you stay even more on track of expenses check out Get Beyond Money's Budget Sheet. It will help you visualize expenses and reorganize your finances for your extra savings.
Low Rate Cash Back Credit Card
Planning to make big purchases any time soon? This is where rewards credit cards come in handy. The bigger the purchase means the more reward points earned. Imagine earning 1x rewards on a $300 purchase, that's a lot of points that can be exchanged to earn either cash back, gift cards, statement credits, and more.
If you have more than one credit card a thing to consider when making purchases is also the interest rate, if you have cards that offer the same rewards and know you aren't going to pay off the entire balance at the end of the month, consider which card offers a lower rate. You may be able to save more money in paying less interest, which can benefit you when paying off any credit card debt.
It's purchase season, but before going crazy and spending an excess of money consider all these easy options to earn rewards from a credit union while shopping online.
*TFCU Daily Debit rewards are subject to a maximum 40 swipes per day.