Choosing a checking account shouldn't feel frustrating
All our checking accounts help simplify your spending and include:
Your TFCU account is as close as your smartphone with the highly rated TFCU mobile app. View balances, transfer funds, and deposit checks anytime, anywhere.
No time to stop at a branch to deposit a check? No problem. With a few simple taps and camera snaps, you can make a deposit anytime, anywhere with TFCU's mobile app.
The quicker and easier way to pay your bills through our free* online Bill Pay. With this convenient, secure service, you can set up your billers and pay your bills from anywhere in just seconds.
*Non-usage fees may apply. See Schedule of Fees for details.
DEBIT MASTERCARD with purchase rewards
With TFCU's Purchase Rewards program you will earn cash back based on purchases made with your TFCU Debit Mastercard.
Access your statement with 12 months of history at your fingertips and view your cleared checks from the convenience of your home or office with E-statements.
Organize your finances all in one place. FinanceWorks categorizes your expenses from 19,000+ financial institutions so you have a more complete picture of your spending.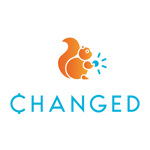 Have Student Loan Debt?
We've got your back! With tools like our Student Roundup program powered by ChangEd, you can effortlessly save for additional student loan payments that will help pay your loans off sooner. Download the app below and link your TFCU checking account. From there, we'll roundup your spare change and save it toward time and money savings student loan payments!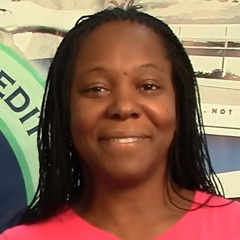 "They have excellent customer service, the transactions are easy, no matter what it is that I need they always find a way."
Compare and Pick the Best Florida Checking Account For You
Recommended for those looking for lower costs and better benefits
A low monthly service
fee
of $10 that can be avoided if you meet one of the following criteria:
Direct Deposit of at least $500 per month to savings or checking or
Daily minimum balance of at least $1,500 in checking or
A first mortgage with TFCU
Earn interest by maintaining a minimum daily balance of $2,500
No ATM fee at TFCU and Non-TFCU ATMs (a fee may be charged by the financial institution providing the ATM)
Discounted overdraft
fees
No paper statement fee
FREE Notary Services
FREE Cashier Checks
FREE overdraft transfer from Savings account or Personal Line of Credit
FREE Shared Branch transactions
FREE Incoming Wires


Recommended for those needing a basic transaction account with no usage requirements
With Select Checking you'll have all the benefits of a TFCU checking account with:
A low monthly service
fee
of $3
No ATM fee at TFCU ATMs
No minimum balance requirements
No per-day overdraft or extended overdrawn balance fees


Recommended for students and young adults ages 13-25
No ATM fee at TFCU and Non-TFCU ATMs (a fee may be charged by the financial institution providing the ATM)
No minimum balance requirements
Option to set daily debit limits between $300 and $2,000
Discounted overdraft
fees
FREE Shared Branch Transactions
No per-day overdraft or extended overdrawn balance fees
Members under age 18 are basically our favorites so we ask that you visit your local branch to open your account so we can meet you and make sure you understand everything you need to know about your new account. Also, you will need to have a parent or guardian on your account as a joint until you are age 18, don't worry, it goes faster than you think.
Steps to Apply for a Florida Checking Account
There is a minimum deposit of $25 required to open your account. You can make your initial deposit with cash, check, debit card or credit card. Additionally, a savings account must be opened - minimum deposit of $5.00 required.
If you are planning to set up direct deposit to your new account, you will need to provide your payroll department or Social Security with TFCU's ABA Routing Number (267077847) and your TFCU account number.
To open a checking account you must be a member of TFCU with a savings account. You are eligible for membership if you reside or work in Miami-Dade, Broward, Palm Beach, St. Lucie, Martin, Hendry, Collier, Lee or Sarasota counties.
Whether you open your account online or in person at a local branch, you will need a valid form of identification which includes a US passport or State-issued Driver's License.
If you will be adding beneficiaries to your account, you will need to know their date of birth and social security number.
Disclosure
TFCU membership required with $5.00 minimum in savings. Must reside in a state within TFCU lending area.
You Can Feel Good About Banking
Join thousands of others across South Florida who feel good about banking with a better checking account.
Get answers to common Florida checking account questions
How do I report a lost or stolen debit card?
To report a lost/stolen Debit MasterCard or ATM card, call 800-472-3272.
How can I cancel or stop payment on check or a transaction coming through my account?
Please call our Call Center at 305-261-8328 or 888-261-8328 Monday through Friday 8 am - 6 pm, and the correct form will be e-mailed to you.
Please review the Schedule of Fees.
How do I reorder personal checks?
Checks can be ordered through Online Banking under ADDITIONAL SERVICES, select check Re-order, in a Branch, or by speaking with a Call Center representative. For first-time check ordering please visit a Branch or call our Call Center at 888-261-8328. You will receive your checks in 7 to 10 business days.
Does Tropical FCU offer Overdraft Protection?
"My whole family banks with Tropical Financial and the service is incredible. The quality of service, the attention the employees give me is 100%. I couldn't ask for more."