Compare and Pick the Best Florida Credit Card for You
Mastercard® Platinum Secured
Recommended for
those who need to establish or rebuild their credit with:
No annual fee
No balance transfer fees
No over-limit fee
Mastercard® Platinum Elite
Recommended for
those who may need to carry over monthly balances and want a set fixed rate:
Enjoy a low fixed APR between 8.99%-16.99%
No annual fee
No balance transfer fee
Same rate for balance transfers, convenience checks, and cash advances
Mastercard® Platinum Rewards
Recommended for
those who want to earn points to get cash, travel, and merchandise with:
0% intro APR on purchases for 6 months*
0% intro APR on balance transfers for 6 months2
Earn 1 points for every $1 spent
on all retail purchases1
Enjoy a low variable APR between 12.24%-17.99%
No annual fee
No balance transfer fees
1 Offer Valid January 1 to April 30th, 2019.
Recommended for
those who pay off their credit card balance a little at a time and want:
0% intro APR on purchases for 6 months*
0% intro APR on balance transfers for 6 months2
After intro APR period, enjoy a low variable APR between 11.24%-17.99%
No annual fee
No balance transfer fees
1
Offer Valid January 1 to April 30th, 2019.
Mastercard is a registered trademark, and the circles design is a trademark of Mastercard International Incorporated.
When it comes to protecting your personal information, you can't put a price on peace of mind
Mastercard ID Theft Protection™:
Mastercard is the only payment brand that provides its U.S. cardholders with services - at no extra cost - to help you detect and resolve identity theft.
ID Theft Alerts ID™ monitors what you can't see.
Emergency Wallet Replacement helps to replace your cards
Expert Resolution Services helps you get back your good name.
Relax While You Travel Because We Have You Covered
All of our credit cards provide you with extra value, security, and protection when traveling with:
Mastercard ID Theft Protection
Mastercard Airport Concierge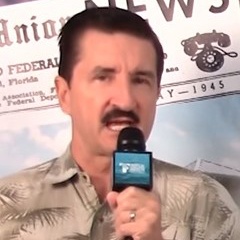 "In just minutes I was able to obtain a $10,000 credit card. It was seamless, it was easy, the people are friendly, and I highly recommend Tropical Financial to everyone."
Steps to apply for a Florida Credit Card
You and your co-applicant (if you have one) will need your social security number, contact information, gross annual income, and monthly housing payment.
Click here to get started and register yourself then click "start my application". If you have applied with us before, you can login with your email address to start a new application.
Your application will be reviewed and we will keep you updated on its status.
You Can Feel Good About Your Credit Card
Join thousands of others across South Florida who feel good about banking with a better credit card.
Please review our Credit Card Agreement for full details.
All loans subject to approval based upon creditworthiness, qualifications and collateral conditions. TFCU membership required with $5.00 minimum in savings. Must reside in a state within TFCU lending area.Current TFCU accounts must be in good-standing, not have any type of restrictions, and TFCU loans paid-to-date.
*0% APR Intro offer is available for new Mastercard Platinum and Mastercard Platinum Rewards until April 30th, 2019 and the account must be opened by 4/30/2019.
1 Platinum Rewards Mastercard - You will earn 1 reward point for each $1 of net purchases. Terms and conditions for the Rewards program apply. The CURewards® program rules will be mailed after the account is opened. All other transactions continue to earn 1 point for every $1.00 spent.
2 Balance Transfers. Please allow up to 3 weeks for us to complete your balance transfer request. You will need to continue to make payments according to the terms of the other agreements. We do not close your other account(s) even if you transfer the entire balance. We may refuse to process a transfer if it would exceed your credit limit.
APR = Annual Percentage Rate. Introductory rate applies to new Platinum and Platinum Rewards TFCU cardholders only. Existing members with current TFCU credit cards may not transfer a balance to qualify; existing and new members must apply for a new credit card to qualify. Your APR will initially be determined by your creditworthiness at the time of application. After the expiration of the introductory rate an APR of 11.24% - 17.99% determined by your creditworthiness will apply. Credit cards are offered with a variable rate based on, and changing with, the Prime Rate. Rates and terms are subject to change at any time. Other conditions may apply. Membership eligibility required with $5 in savings.