Editor's note: The following post has been contributed by Andy Masaki. Andy is a blogger and financial writer associated with the Oak View Law Group. He is a debt expert and a member of several online forums, where he shares his advice as well as tips to lead a financially independent life.
Budgeting is an integral part of financial planning. It helps you to set up a proper spending plan. If you strictly follow your budget, you won't have any chance to overspend. And eventually, you can save money for a better future.
Besides, budgeting helps you to work on your financial goals too. But at the same time, you need to categorize your financial goals based on the time to achieve them. The reason being, you might have set various financial goals to secure your future. But all of them may not take the same time to achieve.
So, it's better to set a number of goals and classify them into short-term and long-term financial goals based on the time horizon. If you haven't classified your goals yet, no need to worry. Here we will discuss short-term and long-term financial goals and how to plan your budget accordingly to take baby steps in achieving them.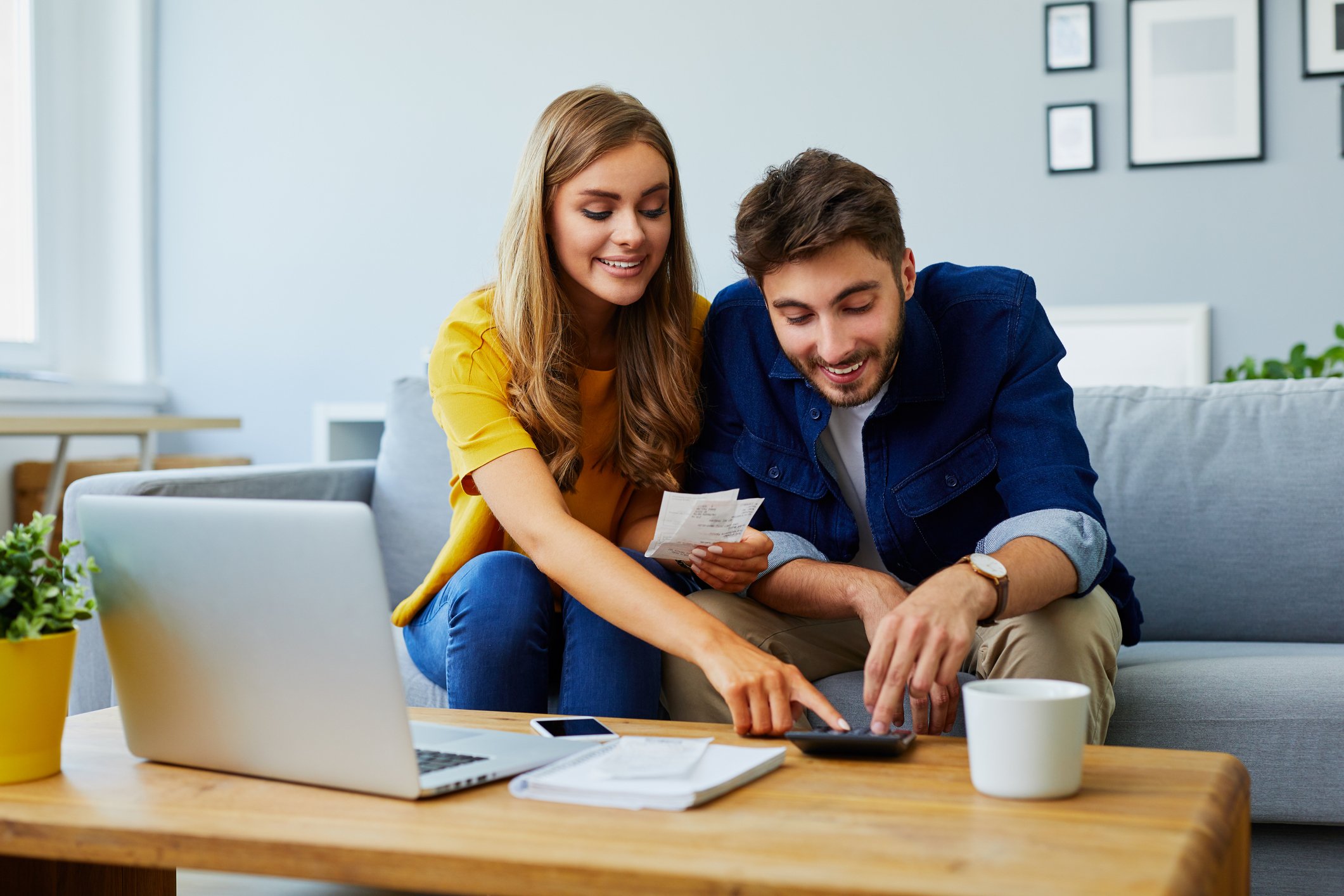 Short-Term Financial Goals
The goals that you want to achieve within the next 3 years can be considered as short-term financial goals. Here are a few examples like:

1. Creating an emergency fund
Life is uncertain. You may face any unexpected emergencies and it can ruin your savings unless you have an emergency fund. A CNBC Make It report has revealed that only about 39% of the people in our country have enough savings to cover a $1,000 emergency.
So, if you are one of them and face any emergencies like sudden car repairs, an emergency room visit, job loss, etc. you may have to tap into your savings or take out a loan to cover these expenses.
And there lies the importance of an emergency fund in your life. It helps you to brace yourself from these sudden expenses without tapping into your savings.
Financial experts often suggest that your emergency fund should be enough to cover your expenses of at least 5 to 6 months. However, it may take a certain time to build such a substantial amount of an emergency fund. But you should start saving for it at the earliest.
So, start keeping aside a fixed amount of money from your budget every month. You can also stash more than the fixed amount whenever possible but try not to dip below that amount. Hopefully, you will be able to create a substantial amount of emergency funds with time.


2. Eliminating credit card debt
The incessantly high-interest rates of credit cards can burn a hole in your pocket. Eventually, you might be sacrificing a substantial part of your paycheck to make monthly debt payments. And you may have to compromise with your other financial goals too. Before you start paying off your credit card debt, you need to find out how much you can afford to pay every month. The answer lies with your budget as it knows where your money goes every month. So, if possible, you can cut down your expenses to dedicate more funds to pay off debt. The more money you can put towards your debt, the faster you can become debt-free.

However, if you are overwhelmed with multiple credit card debts, it might be cumbersome for you to get out of the debt trap. In that case, seeking out help in something such as debt consolidation may be beneficial. When looking into debt consolidation a credit union like Tropical Financial can be a good place to start as credit unions have a reputation for offering lower rates. When consolidating debt, people often combine their debts and pay it off with something that offers lower interest rates such as a personal loan or home equity loan. These allow people to pay off debt much soon and provide more favorable options in some cases for payback.

Besides more favorable payback terms credit unions often help you to chalk out a budget so that you can regain control over your finances. For example, TFCU offers budgeting advice through Get Beyond Money, their community of individuals seeking financial guidance. Many of those who have had to learn about credit card debt and forming better habits.
Long-Term Financial Goals
The goals that you are planning to achieve in more than 7 years can be considered as long-term financial goals. If you save systematically, you can stash a substantial amount of money in the long run. Here are a few examples of your long-term financial goals like:
1. Saving for retirement
Financial experts say that you should start saving for your retirement right from the day you receive your first paycheck. If you haven't started saving for your golden years yet, do it at the earliest.
The rule of thumb says that you should save at least 15% of your pre-tax income for your golden years. And the best part is, it includes the contributions of your employer as well. If your employer is offering 401k, I would suggest you max out your 401k contributions. Besides, you can save money in an IRA (Individual retirement account). In 2020, you can contribute a maximum of $6,000 to your IRA.
You can plan a 50/30/20 budget where you have to divide your net income into 3 parts like:
● 50% for your necessities
● 30% for your discretionary expenses
● 20% for your savings
So, allocate 20% of your net income to save for your retirement funds like 401k, IRA, or any other investments. And if you can save money on other categories, dedicate those funds to your retirement savings.
2. Paying off mortgage
Paying off your mortgage can help you to save money that would have gone for interest payments. Besides, you will feel relaxed as you won't have to worry about monthly mortgage payments any more.
So, plan your budget in such a way so that you can reduce your expenses. You can stay away from impulsive purchases and dedicate those funds to your mortgage payments. Besides, if you get any bonus or annual tax refund, you can use that money to pay off your mortgage. If you can pay an extra $200 a month, it will help you to repay your mortgage earlier. And it can save your money on interest payments too.
Secondly, if your lender offers you the opportunity of making bi-weekly payments, grab it immediately. In that case, you will have to reorganize your budget as money will be debited from your checking account twice a month. But remember, it will help you to pay off your mortgage faster and save money on interest payments as well.

So, I hope that you have understood how to plan your budget for your short-term and long-term financial goals. Don't wait. And start putting aside money and convert your financial goals into a reality.