Did you recently find out you're expecting your very first child, or maybe it's your second or even fourth child? Either way, congratulations to you or your family!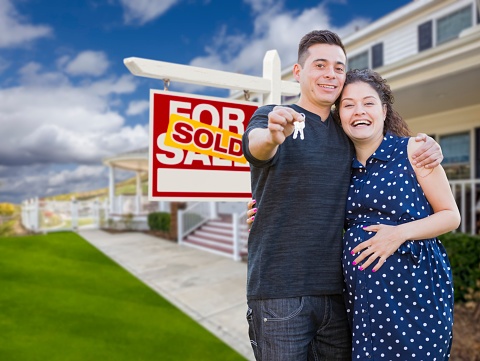 Now it's time to prepare for the newest addition to your home. You start to think about baby names, the layout, and colors of the nursery and you start to wonder will my baby love the same things you love. You're preparing for this new life to enter your life and you couldn't be more excited.
But, then you stop to think, what about your home. Is it time to upsize? I know most people find themselves downsizing these days but with a new bundle of joy on the way, maybe it's time you look into having some more space, a larger backyard and even looks at living in an area with better schools, after all, that is now a priority for you and your family.
But where do you start? What do you do first?
You turn to Tropical Financial Credit Union and you allow us to give you the perfect house to turn into a home.
With our mortgage process, you'll be given a Mortgage Loan officer to help you every step of the way, from getting pre-approved to closing the loan. Plus, you'll be introduced to our Home Advantage Program which allows you to access to some of the top real estate agents in the area as well as access to real-time MLS listings so you can be as active as you want in your search for the perfect home.
So, what are you waiting for?
Well, what are you waiting for? That baby is going to be here before you realize it. Nine months goes by pretty quickly! Let's get this process going! You can either contact us here at Tropical Financial and we will guide you in the right direction or simply fill out the form below and we will have a Mortgage Loan Officer give you a call!
We wish you the best in this next chapter of your life!