Miami is super-expensive, between high end shopping sprees to play keeping up with the Jones's to paying for parking EVERYWHERE it can be a financial burden when it comes time for big purchases. Of course, it's natural to start swiping the credit card, but before you do think about that interest rate and what it's going to cost to pay that back.
A personal loan can be a great alternative to a credit card because you have the opportunity to get approved for a higher amount and use it all compared to getting a credit card and charging it up just to have it negatively impact credit. The other reason a personal loan could be a great alternative is that they tend to offer a lower rate, which means you pay less on the loan overall. Check out 6 ways you can use a personal loan in Miami instead of charging the credit card.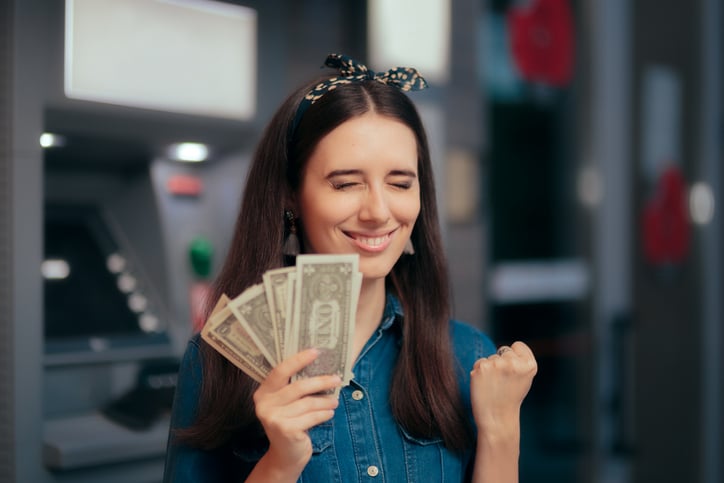 Getting Married
Plan on tying the knot? There's a lot of expensive purchases to be made for a wedding. Thinking about those expenses before you start spending can help. For example, how are you planning to pay for rings, attire, flowers, decor, etc.? Those purchases can start to add up before you know it, with a personal loan you don't have to worry about if you're going to be able to afford those items or how much you've charged on a credit card.
Funding a Move
Here's a few common words in Miami we all hate to hear, "first and last month's rent plus security deposit." If you're a renter, and have to have all of that together every couple years, it can be a lot of money going out at one time. The upside of having a personal loan to fund a move is that you won't have to fork out all of that cash at once and don't have to stress about pulling money from savings or having to be conservative for the next few paychecks.
Cosmetic Surgery
Looking to get some work done? A serious question people forget to ask is, "How am I going to pay for my plastic surgery?". Some places do offer in-house financing, however advice we have for the consumer is to always shop around when it comes to rates. Personal loans can be used for plastic surgery so if you're getting ready to make a change, look into getting a personal loan to help you out.
Consolidating Debt
For when you've swiped not just one, but multiple plastics and charged them up consolidating that debt can help do a couple things:
Organize payments. Rather than paying in multiple places, consolidating debt helps to eliminate multiple payments by bringing it into one.
Pay less in interest. Credit card interest can be rough. With consolidating debt sometimes the rate you qualify for is less than what you would pay on credit cards which means less money you would owe in the long run.
Funding a Dream Vacation
Sometimes you just need to get away. From hotel rooms to purchasing travel sized toiletries, vacations can get expensive, especially if they're a week long. We encourage you to take the trip you've always wanted, but recommend taking that trip in a responsible way. Before putting it on a credit card, look at different options for paying for it as one may benefit you over another.
Important Life Events
The culture in Miami is very family oriented. Whether it's celebrating a Quinceañera or honoring the life of a family member with a memorial service, Miami does family events BIG. With a big event comes a big price tag. If it's a one-time thing, looking into ways to have a little extra cash on hand to fund it can be helpful.
Thinking about starting your own business? A personal loan can help make your entrepreneurial dreams a reality. Starting your own small business in South Florida is a huge life event.
A personal loan may not be the first thing people think of when making a big purchase or finding extra funds, however they can be a real life saver in the end. When it's time to make a big purchase or you need the extra cash, think about your options and compare to see which one will benefit you in the long run.