Miami, Fort Lauderdale, and the Palm Beaches are prime locations for anyone looking to buy or sell a home. According to Redfin, the average cost of a home in Miami has gone up by 20% since 2020, with the average price per square foot being $310. It is no surprise that the real estate market is very competitive. Islandernews.com estimates that over 330,000 people moved to Florida from May 2020 to May 2021. South Florida residents looking to buy or sell a home need trusted resources to gain an advantage over real estate investors and out-of-towners. For those in the market to sell, you will need to know the market value of your house. How much are homes selling for in your neighborhood? What is the crime rate for your area? How can you ensure you get total value for your home? Working with a trusted and certified real estate agent who knows the market and understand your needs is just part of the solution.
The same goes for South Floridians looking to buy a home. Are you ready to upgrade your home to accommodate your growing family, or are you an empty nester looking for a smaller, more manageable home? Single-family, townhome, or condo? Community living? How much home can you afford? What neighborhood are you looking to move to? Something by the beach or more of an investment property? You have so much to think about and questions to answer. Luckily there is a place where you can find all the answers and much more.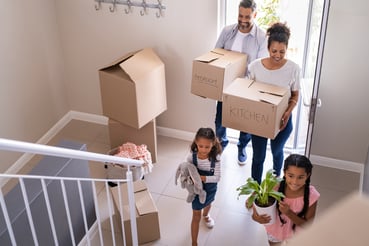 Where to start?
The first thing to do is to ensure your finances are in order. You will want to pay down outstanding credit card balances or loans. Paying off your car, for example, can be helpful if you haven't done so already. Paying down debt will reduce your debt-to-income ratio (the amount of debt you owe compared to the amount of income you have) and improve your credit score so that you get the best financing options available. We have compiled a complimentary guide to help you get on track.
You will also want to sign up for HomeAdvantage®. What is HomeAdvantage®? HomeAdvantage® is a complimentary home buying and selling resource offered by Tropical Financial Credit Union. Think of it as a perk to being a valued member of the financial institution. HomeAdvantage® is a reliable resource that helps you access valuable tools like calculators, home values, and real estate data. It also provides access to certified real estate agents who understand your needs and the South Florida market. You can learn about financial options to help you prepare to purchase your next home. By signing up for HomeAdvantage®, you can start researching neighborhoods to find the perfect fit, gain access to statistics on crime and the quality of schools in districts throughout Miami and Fort Lauderdale.
What's next?
Ready to start looking at houses? Do you want a pool? Two-car or one-car garage? Space for the dogs to roam free? Before looking at homes, you will want to get pre-qualified to understand how much home you can afford. Speak with a mortgage loan originator to know how much you will need for a down payment and closing costs. You will have to provide proof of income and tax information as well. Once you know how much home you can afford, you can get pre-approved for your loan. HomeAdvantage® has resources for all of this too.
Signing up for HomeAdvantage® is simple. To help you along with the process, anyone who is a part of or signs up for Tropical Financial Credit Union's HomeAdvantage® will be entered to win cash prizes ranging from $300 in September and October to $500 in November; just in time for the holidays! TFCU wants to help you get beyond money and start living in the home that's right for you.