You may have heard the terms Home Equity Loan and Home Equity Line of Credit, but what do these terms mean?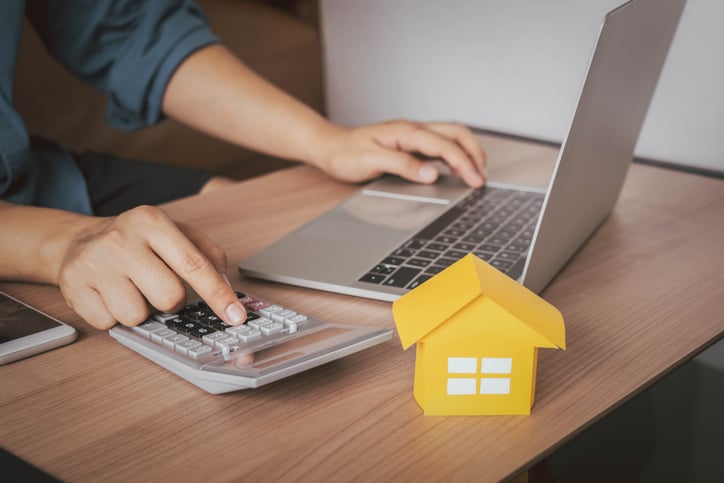 Home Equity Loans
A home equity loan is a type of loan in which the borrower uses the value (also referred to as equity) of their home. The equity is the difference between the value of the home and how much you owe. The house itself is used as collateral. Loan amounts are determined by the value of the property, which can be determined by the lender. Home Equity loans are generally a one-time fixed amount, paid to the borrower in full. Borrowers then pay off the loan with month-to-month payments.
Most lenders allow you to borrow up to the amount of equity you have in your home. You are not required to borrow the total amount but can instead only borrow what you need. With a home equity loan, you will receive the cash in a lump sum when you close the loan. The repayment term is usually a fixed period, typically from five to 20 years. Usually, the payment schedule calls for equal payments that will pay off the entire loan within that time.
Home Equity Lines of Credit
A home equity line of credit, or HELOC, is a form of revolving credit, which means you can take out money once there is money available, similar to a credit card but usually with lower interest rates. It can be set up for a specific amount and you only repay what you use. With this program some lenders can go up to 90% of the property's value. Once approved, you will be able to borrow up to that loan limit. Some lenders will charge membership or maintenance and transaction fees every time you draw on the line. At Tropical Financial Credit Union, we do not charge fees every time you borrow. That's just part of the credit union difference.
As with any home loan, income, debts, other financial obligations, and credit history also determine up to how much anyone can borrow. This option is best if you are interested in having access to funds when needed.
The advantage of a HELOC is that you can periodically take out whatever you need at the time and interest will only be charged on the outstanding balance. The disadvantage is the temptation to charge indiscriminately.
Home Equity can be used for various projects, including paying for repairs to your home, lowering debt, paying for college, or a much-needed family vacation. Before applying for a Home Equity Loan or HELOC, it is best to ensure you have everything necessary to get approved. We have put together this checklist to help with the application process.
How do I get started?
If you have determined that using home equity is the best option, your next step is to understand the process to apply for the equity by choosing between a home equity loan and a HELOC.
Factors to consider
One factor to consider when shopping for a home equity loan or HELOC is closing costs, which could include loan points and application, origination, title search, appraisal, credit check, notary, and legal fees.
APR
Shopping around for the lowest APR (Annual Percentage Rate) is integral to getting the most out of your loan. The APR for home equity loans and home equity lines are calculated differently. A side-by-side comparison can be complicated. The APR includes points and other finance charges for traditional home equity loans, while the APR for a home equity line is based solely on the periodic interest rate.
Other factors
Before you make any decision, contact as many lenders as possible and compare the APR, closing costs, loan terms, and monthly payments. Also, inquire about prepayment penalties, punitive interest rates in the event of default, and inclusion of credit insurance.
When shopping for loans, do your research. Ask co-workers, neighbors, family members, and of course, your credit union for dependable leads.
Watch out for too-good-to-be-true offers
You may be tempted by offers that allow you to borrow up to 120% of your home's equity. Be aware that any interest above the home's equity limit is not tax-deductible. Additionally, you won't be able to sell your home until the lien is satisfied, which can negatively impact the marketability of your home.
Finally, if you suddenly change your mind, federal law gives you three days after signing a home equity loan contract to cancel the deal for any reason. Deciding on taking out a home equity loan or line of credit is a huge decision. We understand that you may still have questions. With over 20 years of experience, our dedicated Mortgage Loan Originators are available to speak with you and answer any questions you may have. Tropical Financial Credit Union wants you to get beyond money and start having peace of mind.