While living in sunny South Florida has its perks, the one thing that can ruin it (and rather quickly) is hurricane season.
Among some of the worst hurricanes South Florida has experienced are Irma and Andrew, which we hope to never see our community endure again. However, we cannot control the weather, but what we can control is how we prepare for it. Although those disasters were terrible, they also taught us some valuable lessons that we can now carry into future hurricane seasons.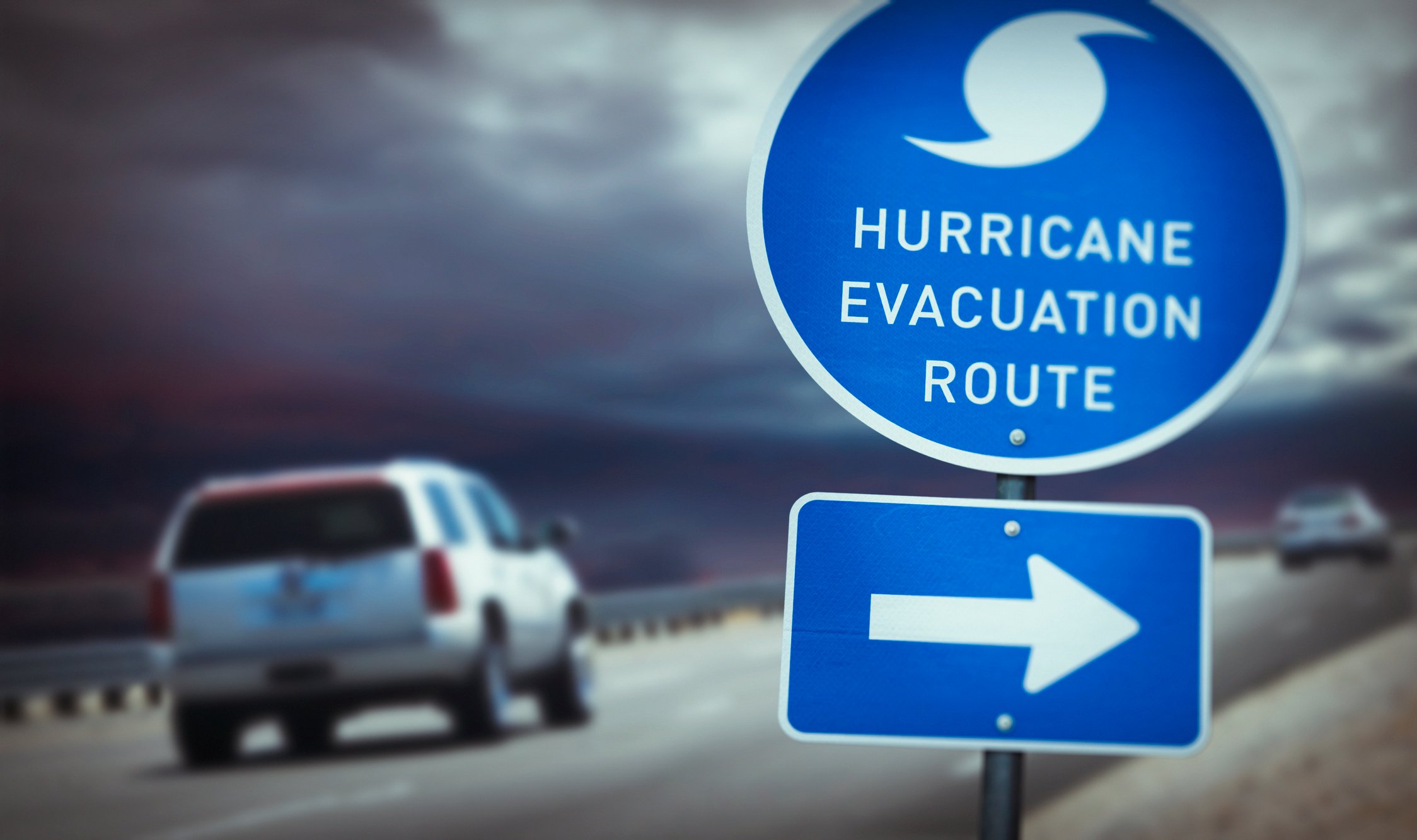 Let's Start with Your Home
If your home sustained damage during a hurricane in previous years you can probably understand just how important it is to listen and take this advice.
When preparing your home for hurricane season the two most important things to invest in are hurricane shutters and hurricane impact windows.
Hurricane Shutters
These come in two styles and can be found in most home improvement stores around South Florida. If you are someone who wants a very easy hurricane prep, it's recommended to check out the accordion style shutters as they tend to be more user friendly and require less prep time in the event of an emergency.
Hurricane Impact Windows
This investment is a bit more costly, however if your home is near water or has many windows, it may be highly beneficial. Replacing windows is expensive especially if you have to do it often because they cannot withstand hurricane force winds. The great thing about these is that they add another layer of protection in the event of an emergency.
Protecting Your Car
Although, some houses in Florida offer a garage or covering, what about the ones that do not? Many apartment complexes do not offer residents the essential equipment needed to protect their cars in the event of a hurricane.
So how do you prepare your car to withstand flying debris? This one is hard to do, especially if there isn't a structure suitable for this, however what we can recommend is making sure you have comprehensive insurance as this can help in the event your car is totaled from hurricane destruction. In most cases it can be added to your coverage up until a state of emergency is declared, so we recommend adding it sooner rather than later.
Protecting Your Personal Information
Have you noticed the ridiculous line at the gas pump or grocery store right before a hurricane? One big lesson learned from Hurricane Irma is that fraudsters look at this as an opportunity to take action. Get in front of them by using CardValet. If you haven't heard of this, it's an app used to help control your debit card. For example, if a hurricane is coming and you go out to purchase prep items you can turn your debt card on or off and set it to only work at certain places to avoid fraud from happening.
It's a way to alleviate stress during a time where it might be at its highest point. Get started by downloading CardValet.
Hurricane season in Florida, will most likely never go away, however there's always a way to prepare yourself for the destruction it can cause and save yourself from an even bigger headache. Now that hurricane season is here, jump on these tips before it's too late.