Happy Holidays… Still too soon to officially say that? I'm not sure but I know that I love the holidays and all that they mean. Growing up my parents taught us that the holidays were much more than gifts, they were a time with family and friends. They were a time to thank one another, to appreciate each other and be spent with the ones you love.
While it might feel like it's too early to get into the holiday spirit I think it's the perfect time. Thanksgiving isn't too far away and it's the perfect holiday so show love, thanks and care.
Let's party!
Getting into the holiday spirit is a little tough living in South Florida. We don't have pretty snow falling, we don't have leaves changing, and the weather really isn't much cooler… So how do we do it? How do we get into the holiday spirit when we're spending weekends at the beach and nights in the pool? It's simple. We do it the Florida way!
So what if we don't have the scenery to get us in the spirit there is still at ton that we can do to make this holiday season more amazing than ever.
Family time!
I full heartedly believe in spending time with family. So parents, put away your cell phones for a night, turn off the computer and ask your kids to do the same. Turn on the Hallmark Channel or Lifetime and watch a holiday movie together. Enjoy the cheesiness of the movie, make some popcorn and enjoy a silly night making memories.
If movies are not your thing then start decorating. You can decorate for thanksgiving. Make some turkey hands, or make a banner for the house that reads "Give thanks" or Happy Thanksgiving. Or my favorite, grab some pumpkins and have a night of carving. This is always so much fun to do and kids of all ages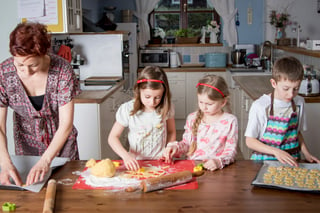 love it.

While were talking pumpkins why not have a night of baking with the family. Make fun turkey shaped cookies or cookies that look like pumpkin pies… now there is a thought….
Other ways to get into the holiday spirit this year is to play holiday music around the house. Before you know it you will all be signing about dreidels and grandma getting run over by a reindeer.
My new favorite way to get into the holiday spirit is the Elf on the Shelf. I Love this. There are so many ways to be creative with the elf and to have fun with hiding spots. I had so much fun with the Elf last year.
Other great ways to get excited are to see a musical, go to the theater. You can get great seats at discounted prices from groupon and enjoy a night of music, performance and culture.
There are tons of ways to get in the holidays spirit even though we have sand all around us. Enjoy the holiday season and remember the reason for the season too!