Oh boy! The tax deadline is quickly approaching. Have you filed your taxes yet? If you have, awesome!
If you have yet to file your taxes, you do have some options. Hurry up and file... Or file for an extension.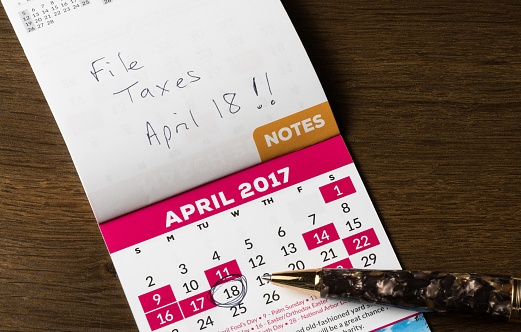 Who can file for an extension?
Filing for an extension can come in handy if you haven't had time to gather all your paperwork. The last thing you want to do is submit a tax return with inaccurate or missing information. Come to think of it, I don't think the IRS will accept anything that is not completed. So if you need the extra time, don't hesitate to file for the extension.
If you have a family trip and you'll be out of town, file for an extension and take away the stress of tax season. Go and enjoy some quality family time and worry about it when you return.
Another great reason to file for a tax extension is simply time! Time gets away from all of us, it happens. So don't sweat the small stuff, just file an extension and take your time.
No matter what reason you might have to file a tax extension. Be sure to complete your taxes as soon as possible. You don't want to be in the same stressful place you are now when your extension is up. Don't procrastinate on your taxes! Get them done so you don't have to worry!
To file for an extension, simply fill out Form 4868 and you could be given an addition 6 months to get your taxes completed. But don't wait! Get them done!
For more information on filing an extension contact the IRS. https://www.irs.gov/