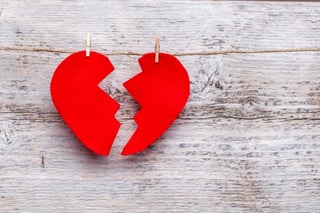 Getting an education is one of the most amazing accomplishments to have. To say you completed a 2 year, 4 year or even Doctoral program is a great accomplishment, but the student loans, those are another story. Often times College graduates find themselves buried in student loan debt and it's so hard to come out on top.
But, it is possible!
Paying off college debt isn't easy but it is possible and it all starts with YOU! First, find your motivation! Find what drives you. Is it the idea of getting rid of the financial stress from your degree? Maybe it's the fact that you want to be debt free before your children go to college or it can even a short term goal of being debt free before you get married. No matter what your motivation is, find it!
Next, look ahead. Once you've found your motivation set a target goal. Is it 5 years, 6 months or even 15 years? What is the time frame realistically you would like to have your student loan debt paid off by?
Then, make a budget. You've set a goal now make that goal work with your budget. Look at budget and determine places that you can cut back or even eliminate… for a short period of time. Also, think about paying your loans bi-weekly instead of once a month or once every few months. This will help pay down the cost quicker.
Check! What's next?
You've set yourself up for an obtainable goal and you've reviewed your budget, next try and search for student loan forgiveness programs. If you work for the government or even a nonprofit you might be eligible after a few years to forgive your loans! There are a few careers out there that qualify you for loan forgiveness programs, you just have to be in search of those programs.
Once you've looked into the forgiveness program, you will know what plans of action you can take from there. Can your loans be forgiven or do you have to continue paying back your loans? If you have to continue paying back your loans, don't worry! It can be done! Oh and don't forget about tax season! You may be eligible for a tax deduction on your student loan interest which will be great. And if you receive any money back from tax season, you should apply that directly to your student loans. After all, most of the money we receive is like "found" money so why not put it towards getting yourself out of debt?
But no matter what, be sure to continuously pay on your loans. While some months you might struggle just look at the bright side, the more you pay the quicker you pay it off!