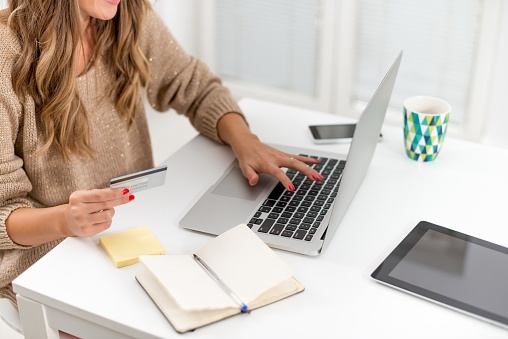 A checking account is essential in today's society. It's the path from child to adult and a place where your hard earned money is held and protected. But with the best checking account comes great responsibility. It's important that you are aware of the amount of money you have in the account and you're aware of your spending habits. While many of us don't write checks these days, it's still important that we under the basics of keeping a balanced checking account and on target so we don't incur overdraft fees or create an account with a negative balance.
What happens when my check is rejected or bounces?
If you find yourself writing a check, be sure the check is not for more than what you have in the account. If you have $100 in your account and you write a check for $150, the check will bounce and you'll incur a bounce check fee. Do not write a check before you make a deposit, counting on the "float" time. With the electronic nature of banking, a check can clear the financial institution the same day you write it.
You may also be interested in: It's a money thing: Checking Accounts
What is the best overdraft protection option?
Many financial institutions will offer you overdraft protection through your credit card or savings account. When you write a check for more than is in your account or use your debit card, the overdraft protection will kick in and the check or transaction will be covered. There is usually a fee charged for this service. You want to be sure that you're not relying on overdraft protection as a budgeting tool. Instead, you want to be sure you're aware of the amount of money in your account prior to a transaction.
Online Account Access
Here at Tropical Financial we offer FREE online banking and a FREE mobile app. These resources allow you to access your accounts on the go in order to help you stay more in control of your money and your spends. With the use of online banking and the app you are aware of transitions on the spot and can verify if you need to add some more money to your account before you make any more purchases.
The ability to transfer funds, receive and pay bills, place a stop payment on a check, and downloadable financial management software are also commonly available online services.
Balancing Your Bank Statement
Each month your financial institution will send you a statement detailing the activity in your account. This includes all the checks you wrote, ATM withdrawals, deposits, debit card charges, fees and any other activity on your account during the month. It is important that you carefully review this statement to make sure it agrees with your records. Mistakes can be very costly!
Steps to Maintaining a Balanced Account (if using a check register)
Mark off in your check register every item that appears on your statement. If there are items on your statement that are not listed in your check register, first determine if it is accurate. You may have forgotten to record something in your check register. If the item is correct, list it in your check register. If you believe the item is incorrect and you suspect an error was made, call the financial institution immediately to have it investigated.
Your financial institution should provide you with a monthly reconciliation worksheet. Enter the ending balance shown on your statement.
List the deposits and other credits that are in your check register but are not on your statement. Add these to your ending balance.
List the checks, ATM withdrawals, fees and other debits that are on your check register but not listed on the statement. Subtract these from your balance in step 3 to get your new ending balance.
Write down the balance in your checkbook.
List deposits that are on the statement but are not in the check register. Add these to your checkbook balance.
List the checks, ATM withdrawals, fees and other debits that are on your statement but are not listed in your check register. Subtract these from your balance in step 6 to get your new ending checkbook balance.
These totals should now be the same. If they aren't, re-check everything again and again until you see the error. If all else fails re-add your checkbook. If you still can't find the error, ask for assistance from your financial institution.
For more tips on how to manage your checking account, make sure to download TFCU's Checking Management Guide.