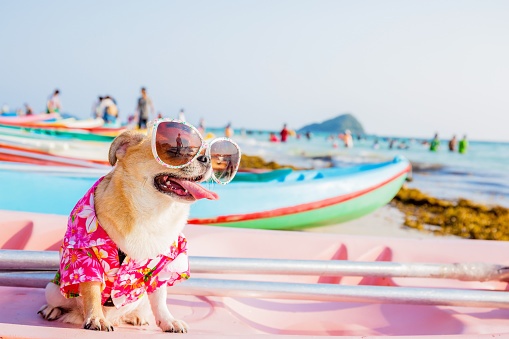 Living in Miami and Fort Lauderdale comes with a ton of perks, like beautiful weather, free beaches and flowers in bloom all year long. We've very fortunate to live in a place with so much beauty and tons to do. You could even earn 2 cents on very retail purchase with the Daily Rewards Debit account.
We've found some great ways to dine, explore and enjoy some summertime fun without breaking your piggy bank.
Eat Cheap!
Dining out is easily a fan favorite but it's also a debt driver. While it's nice to dine out and enjoy different restaurants the bill can certainly add up quickly making dinning out a costly venture. But there are ways to enjoy dining out without having to pay the high cost. Here are 3 ways to save.
1. Check out Happy Hours: Happy hours are not just for drinking, in fact, many restaurants offer ½ off menu items during happy hour. This is a great way to try new foods, enjoy your classic favorites and keep the bill at a low cost. Plus many happy hours have live music and it's a great atmosphere to hang out with friends and catch up.
2. Use Reward Programs: Reward programs are another great way to dine out this summer and not over extend your budget. Restaurants like Bar Louie's, Miller Ale House and even Bonefish Grill have great weeknight specials that will fill you up and sometimes give you lunch for the next day too. Look to your favorite restaurants to sign up for their rewards programs and see what their week night specials offer.
3. Check out deals on Social Media: Social Media has become a discount lover's world. Many restaurants will advertise specials through Social Media to help draw in customers. Look to Social Media to see what specials your favorite restaurants are offering.
4. Sign up on discount sites: There are also many websites you can turn to for discounts on dining. Groupon and Living Social usually have great deals and so does Sunny.org. Through discounted sites you can often find buy one get one free dinners and even pay $15 for $45 worth of food.
Discounted fun out on the town!
When it comes to going out and about this summer, turn to the many free resources that are available to you this summer. While it might be hot, the beach is a great place to hang out and spend quality time with friends. Set up some umbrellas, bring a grill and just enjoy the company and the beautiful sunshine.
Another great place to check out this summer are one of the beautiful South Florida parks that we have. Many of the parks are free or fairly cheap to enter. They provide a ton of shade and beautiful sights.
If you're not enjoying this summer heat, head to an afternoon movie. An afternoon movie could save you several bucks and get you out of the heat. It's a win-win. With so many great movies playing this summer you can escape the heat and rain and save a couple of bucks too.
Create your own fun!
Everyone loves a funny story, an embarrassing memory and even a crazy time. Why not create it yourself? Have a pool party at a friend's house, or host a pot luck night or even plan a themed dinner! The point is to have all of your friends contribute so you can have fun without the high price falling solely on your shoulders. So how about planning an Indian night and have everyone cook at your house or just come with a dish to share? Who doesn't like trying new foods? Pot lucks are always fun too, because you can hang out, relax and eat. And who doesn't love a day of fun in the pool? Play some pool volleyball, Marco Polo and blast some music!
There are fun things happening all around us, we do live in South Florida! Have fun this summer and we encourage you to share your stories of fun things you and your family like to do that don't make you go broke!
Want to find other ways to save money? Take our 5-minute money savings quiz!