Happy holidays!! Just kidding. I know that it is way too early to start celebrating the Holidays BUT, it's not too early to get started on your holiday budget. I am a firm believer in saving early and shopping early. Don't get me wrong, I LOVE being in the stores around the Holidays and enjoying the decorations and having a pumpkin spice coffee but I also love the feeling of knowing my list is checked off and not having to rush around the malls but really enjoy the holiday spirit.
It's Budget Time!
While the Holidays can be a joyous time of the year, they can also be an expensive time of the year. So, it's important that you sit down and create a game plan for your shopping list and budget. So where do you get started? It's simple!
Start with the amount you want to spend? What amount fits your budget this holiday season?
Next, create a list of what's needed and who you are buying gifts for plus a realistic amount you'd like to spend on each.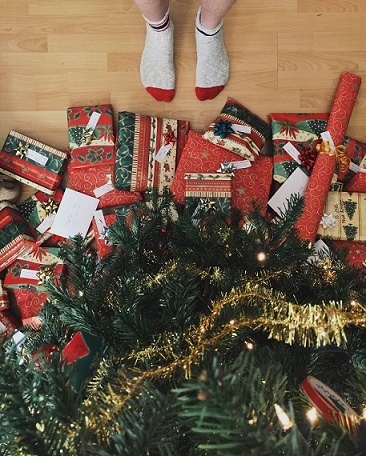 Here's a list to get you started on your budget and planning:
Family Gifts- How many people and how much would you like to spend?
Work gifts- Are you doing a gift exchange at work and looking to buy something fun for your team?
Food- Are there going to be events that you'll be bringing a dish or are you looking to host a holiday party?
Clothing- What type of attire will you need this holiday season? A few outfits, one that you can mix and match or are you all set on attire?
Travel- Will you be traveling this holiday season? Maybe looking to take a weekend trip? Surprising family?
Decorations- What do you need to buy to get this holiday season going? Do you need new lights, a tree or even lawn decorations?
Gifts wrapping and postage- Don't forget the gift wrapping and the cost to send gifts for those who might not be in easy access.
Holiday cards and photos- Do you LOVE to send out holiday cards and take family photos? Make sure your account for that in your budget.
Be realistic about your spending and what you are looking to achieve with your holiday budget. Make sure you are savings and spending smart and that you catch those before holidays sales! They have some great deals!
Enjoy!