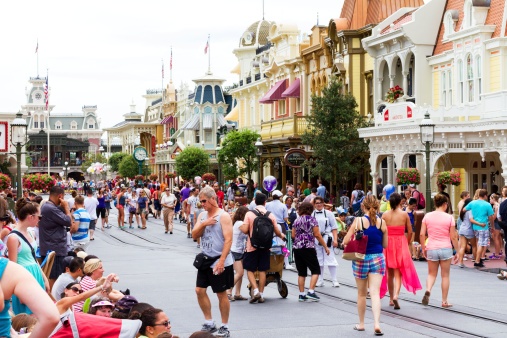 It's summertime and that means time for vacations! While summer is the high season for traveling, you can still find ways to bond with your family or blow off steam without going broke. Check out how to do these popular summer vacations on the cheap:
Amusement parks
If your family is planning to check out the nearest major amusement park when school lets out, it's time to shop those ticket prices. Look for the vacation package deals as they might save you more than purchasing hotel and tickets separately. Official theme park websites will show you what to expect, but for some parks, you may be able to find discounted tickets from their authorized resellers' sites.
To avoid going into debt once you arrive (looking at you, $8 bottle of water), do a little prep work. Sunscreen, band-aids, a refillable water bottle—if there's an item you might need that you're allowed to bring, buy it ahead of time. When visiting amusement parks and planning for outdoor activities it's important that you stay hydrated, refillable water bottles are a great way to ensure you're getting the liquids you need without empting your wallet.
Road trips
Hitting the open road and exploring the country is a great way to spend a summer vacation. But while it's cheaper than flying, costs can still add up. If you're into the outdoors, avoid hotel charges and consider a trip where you can camp. Prefer to sleep in a bed? Now is a great time to use your Tropical Financial credit card reward points! And it's always a great time to see if your debit card has any hotel or restaurants offers with purchase rewards.
To get the best deal on gas, download a gas finder app. These days, you can find several apps that use your location to identify the cheapest gas nearest to you. You may only save ten cents right now, but the savings add up over a multi-week trip.

Staycations / local attractions
If money is tight, turn your local city into a vacation destination. Find a deal on a nearby hotel, or stay home and plan a week of fun activities around town. Museums and zoos sometimes offer free days, while many movie theaters provide discounted family show times on weekdays. Also, check coupon sites for big deals on local restaurants and attractions.
When looking for local attractions this summer, be sure to check out Sunny.org as they have tons of free resources to allow you a fun and budget friendly summer. If you're on a budget, no worries there are various options to consider.

For more tips on vacation planning and budgeting, check out TFCU's VIP Vacation Guide!