Pack your bags, it's time for your VIP Dream trip! Whether it's your honeymoon, a retirement party, the big 21 or even the big 50, planning a VIP dream vacation is always an exciting time. Maybe you've been dreaming of Hawaii, or Paris has always been a place of beauty, maybe you're looking to take your first cruise or you want an all-inclusive vacation. Whatever you are looking for, it's time for you to embark of your VIP Trip and I've got just the money saving tips you need.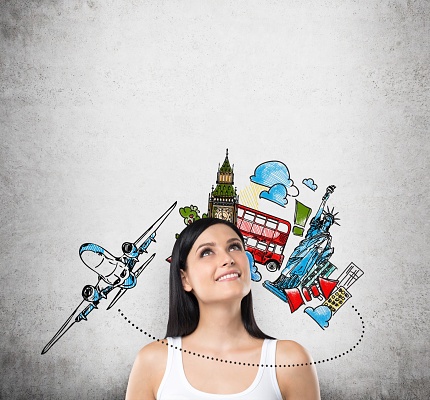 Plan ahead!
When looking to plan a VIP vacation on a dime, I find that it's best to plan ahead. By planning ahead you are allowing yourself more control over your budget and your money. Think about it, if you plan a vacation one year out, chances are you're going to save a lot more money. You'll have more money for spending, be able to pay the trip off sooner rather than later and you'll leave time to plan fun excursions, sights to see and even plan out your trip to make the most of it. Likewise, with every vacation comes the need to shop for new clothes. By planning ahead and building this in to your budget, you don't have to stress about the expense of new clothes, instead you can focus on finding the best deals and gathering all the right looks.
Planning ahead for your dream trip could mean a savings from $10 to $10,000. Depending upon the vacation you're looking to take. I've found that when you research and plan at least a year in advance you are most likely to get a great deal. Often times you hear, wait until the last minute to book a trip and the deals are out of this world. In my experience that last minute trip will cost you a lot more for several reasons. First, you probably didn't budget properly for the trip, second you probably didn't save extra money for spending and third, now you have to do a ton of last minute shopping that again probably wasn't budgeted for.
Group booking!
When you're doing your research to find the perfect deal for your VIP vacation, don't rule out the group options. Group bookings are a great way to save on the cost of your dream trip. And just because you've done a group booking, doesn't mean to have to do everything the group does. Often times you can be selective but who knows you might enjoy it!
Group bookings also allow guests to skip a ton of lines and include cheaper entrance fees to some of those dream sights you've only read about in books. There are lots of options out there when it comes to group travel so don't overlook them or pass them up.
Save early!
Vacations are a dream come true and might not come around as often as one would like, so when you do get the idea of this once in a lifetime VIP trip, save, save, and save. The more you can save ahead of time, the more you can enjoy yourself and not have to worry about counting pennies. The more you can tuck away the less you'll have to worry about an exchange rate and the more you can tuck away, the more money you have to try new experiences, enjoy new foods and sign up for an excursion like no other.
Traveling isn't cheap and most times we think, "Okay the trip is paid for, we are good to go." But we forget the little things like tipping for service, or shopping at the local shops. Then there is trying new foods and drinks and maybe even taking a tour or two.
It's important that you make the most of your trip, especially if this is a one of a kind VIP dream trip, because you never know when you'll get back there. So don't stress about your finances, don't worry about taking that extra tour or eating that extra meal. Instead plan accordingly, save for your trip and see where you can fit into group bookings to help save a dollar or two.