Yikes! It's back to school time and that means life is about to get crazy… for a short time… I hope! It also means: back to school expenses. With back to school it's all about buying school supplies, getting kids settled on a new schedule or it could be getting yourself on a new schedule, study session and even late night classes. Back to school can mean so much too so many.
Often times it's the little things that are forgotten, like depositing that check you've had for two weeks or transferring lunch money into your children's account, yes, schools have come a long way with technology. And often times you might find yourself stressing about that bill you forgot to pay.
That's where we come in to save the day!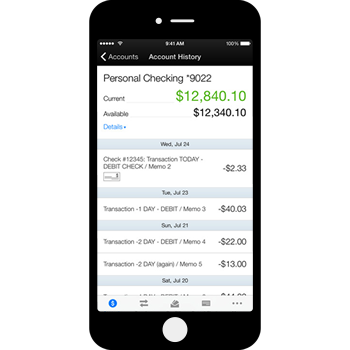 You have enough stress on your plate, don't let your finances give you a burden as you prepare yourselves for a new school year. Instead turn to Tropical Financials mobile app.
YES! We have an App for that!
With our mobile app, you can do all your banking needs at the touch of a fingertip… well, most of them. We have yet to figure out how to dispense money from your phone. But you do have the ability to deposit checks while you are on the go. You simply sign the check and take a photo of the front of the check, followed by the back and hit deposit. It's a great feature for those busy days when getting to a branch is not possible.
Plus, you have the ability to pay your bills from your phone, which is great because as busy parents those things can often slip your mind. So while you're at your child's baseball game, you can log in, pay your bill and sit back and enjoy the rest of the game.
Our mobile app also allows you to find the closest ATM so if you forget to make lunch and you don't have cash on you, you will be able to find the closet ATM to you so you can quickly grab some cash before you drop your children off at school.
There are many great features to the TFCU mobile app. I mean who doesn't love to have your finances at their fingertips at all times? Plus, you don't have to worry about rushing to make it to a branch on time! You can do your banking on your time.