Buying a previously owned vehicle can be a great way to save big on one of your most expensive purchases, but only if you do it right. Don't get caught up in the excitement of your car purchase and end up with someone else's headache. If you're looking for a trusted way to buy a reliable used car in South Florida, follow these tips: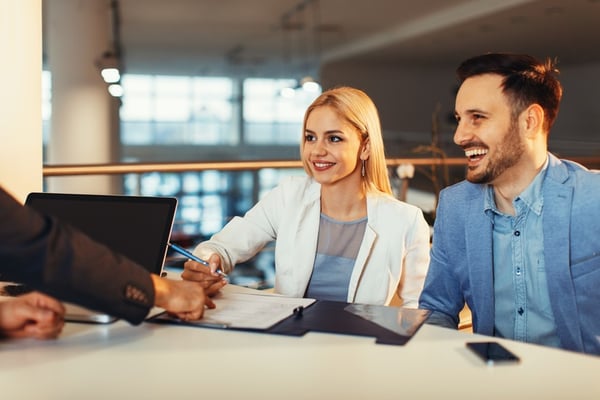 Tip 1: Get Preapproved & Set a Budget
We will never be able to express the importance of getting preapproved for any loan, especially one for a used car. Walking into a dealership with a preapproval will help you not only stick to your budget, but it also lets the dealer know you're serious about buying a car.
Thinking of paying for the used car in cash? Just because that sounds like a good idea doesn't mean it is always the best strategy. Spending the bulk of your budget on the vehicle itself can eliminate the financial flexibility to pay for car insurance, any deductibles (should you have an untimely accident) or for any possible future vehicle repairs. This is where we would recommend considering low interest financing rates as an option to keep cash in your pocket, while still having that financial flexibility.
Tip 2: Use Auto Advisors
Auto Advisors is our trusted in-house new and used car buying program. As a member of Tropical Financial, this free service is there to help you avoid the stress of purchasing a new or used vehicle on your own. They do all the legwork, work to get you the best pricing, coordinate with the dealer for a smooth delivery and are there for you from start to even after the sale. Auto Advisors are a helpful way to purchase your next vehicle and those who use the service are eligible for lower interest rates on their auto financing.
Tip 3: Begin the Research Process Yourself
If you prefer shopping on your own and to do your own research, it's recommended to use national on-line sites such as Edmunds.com, NADA.com and/or AutoTrader.com for reliable used vehicle values. Be careful to look out for vehicles with accidents, that are flood-damaged or with higher miles as they can lower the value of your vehicle after purchase.
Most franchised new car dealers have a wide selection of used vehicles on site. Many of those vehicles are Certified Pre-Owned (CPO) and come with an extended factory warranty, which is great option for consumers choosing to purchase a used vehicle.
Tip 4: Purchasing from an Independent Dealer
There are many reputable independent dealers in South Florida; however, be sure to check their yelp reviews (yelp.com) and take the time to review their customer service history with the Better Business Bureau (BBB.com). The few minutes you spend on this research may save you from a potential headache.
Step 5: Always Get a Vehicle History Report
Once you've narrowed down your search, and before you purchase any used vehicle, be sure to ask the seller to provide a CARFAX or AutoCheck report. This will show any collisions, especially with air bag deployment, about which you should be aware. Its recommended not to purchase any used vehicle without reviewing one of these reports.
Step 6: Inspect & Test Drive the Vehicle
Before making your final decision, take your top used car choices out for a test drive. If you're not sure what to look for either take our Used Car Checklist with you or connect with an Auto Advisor as they will know what you should be looking for.
Step 7: Making it Official
After you have decided on a used car and made sure it suits your needs, it's time to make it official! Contact Tropical Financial to tie up loose ends and finalize your lending documents. If you ended up buying your car from a private-party seller, please make sure you have the vehicle inspected by a reputable auto service center, and that the title and registration are officially transferred to you.
Now that you have some helpful tips when buying a used car in South Florida, it's time to get your new ride!