If you are in the market to buy a car in Miami or Fort Lauderdale, chances are you are coming across a few roadblocks, literally. Buying a car is a considerable investment. You need to do your research, but you need to make sure you have the finances to purchase. Is now even the right time to buy a car? Due to a global microchip shortage, new vehicles are hard to come by, especially in South Florida. Buying a used car would be the better option, right? The answer depends. As a result of the microchip shortage, the demand for used cars has gone up, which means you may end up paying more than usual for a used car. Still, purchasing a used car can work out to be a better financial move.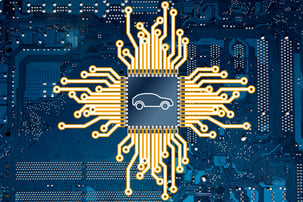 Leasing a vehicle is another alternative. Although the monthly payments are low with this option, you will usually need a larger down payment, not to mention the large balloon payment at the end when you do your lease buyout (paying off the lease entirely). Leasing a car also comes with restrictions such as limited mileage, which can cause high additional monthly expenses for going over the mileage limit. If you are not sure if buying a new or used car or leasing is the best solution, our experts have compiled this comparison guide to help you figure out your options.
No matter the outcome of your decision, you should make sure you avoid some of the pitfalls when shopping around for your new-to-you ride. What steps should you take to make sure you are making the right decision?
Here are the top 3 steps to help you start out on your car buying journey:
1. Do your research
Figure out which car is right for you, your family, your situation, and your finances. Make a list of the vehicles you have in mind and research them online. Compare the vehicles' make, models and read the consumer reviews.
2. Figure out Financing
The biggest obstacle in buying a car is understanding how much car you can afford. Often, car dealerships will lure you in with advertising of 0% down and no payments for 90 days. Don't believe the hype. Very few people actually qualify for this promotion, and you could end up paying more than you planned for. When looking to see how much car you can afford, it's best to use an auto payment calculator or speak to a trusted credit union team member to discuss the best financial option for you. Depending on how much you can afford, you may be able to extend the term (length of time you have to pay the loan off) to as long as 7 years. Credit unions are an excellent option for financing your new ride. They offer competitive rates and payment options to help ensure you can get the car you need with a payment you can afford.
3. Save up for the down payment
You've done your research and figured out the financing; now it's time to save. Saving up for the down payment can also help ensure you can make the purchase when the time comes. Having the proper down payment will help reduce the loan amount, which results in a lower monthly payment. This will also give you time to review your credit score to help ensure you get the best rates possible for your loan. You can even open a specialized savings account dedicated to purchasing your car.
You are all geared up and on your journey to making your car buying decision. Have additional questions on the financial options? Our team of trusted advisors is ready to answer. We have been helping members afford their cars for over 85 years. We want to help you too.