Ever see a car commercial on TV offering up a sweet 0% financing deal? As great as this seems, it may not be the reality for most people walking into a dealership. SO what do you do when you can't get what you came for or if it isn't going to be the best decision in the long run?
When purchasing a vehicle it's best to know all the options available to you before making a decision and don't limit yourself when buying a car. Check out some things to consider if you're stuck between 0% financing or credit union financing.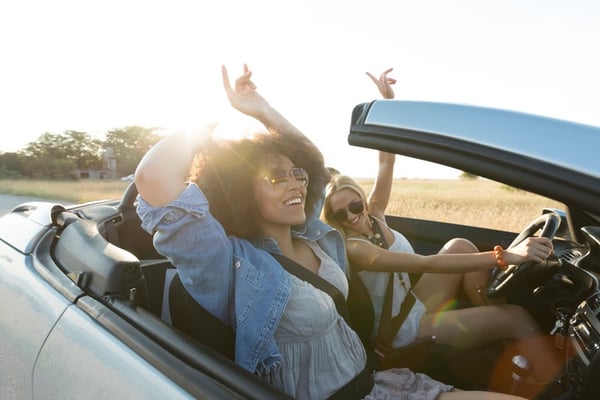 0% Financing or Credit Union Financing?
0% Financing
Don't be quick to jump at a deal just because it sounds good. There's nothing wrong with being interested in looking into 0% financing, but what is important is knowing if it's the right thing for you. You might want to consider some of the follow things:
Financing with 0% interest isn't very easy as it requires strong credit. Before heading to the dealership check your credit score and see if there's anything you need to clean up. If you're not the best at paying everything on time, try out automatic payments to maintain a good credit score.
If you qualify for 0% financing, the only way to never pay interest is by paying on time and never missing a payment. In the event you miss a payment or are late, most lenders will add an interest payment on the balance, which then defeats the purpose.
You'll find that if you choose 0% financing, the terms on the loan will be shorter with a higher payment, this makes up for not paying any interest on the loan. However, know your monthly budget because this could take up some extra cash you may wish you had.
Financing with a Credit Union
The alternative to 0% financing is financing an auto loan with a credit union. In the event you don't qualify for 0% financing, there's still great options available to you. Here are some things to know before going with a credit union:
Often times rebates or bonus cash is offered by the manufacturer and/or dealership. These incentives cannot be used with 0% financing. Compare the two deals and see which one would end up saving you more overall.
If paying interest is a big factor for you, don't worry. Credit unions are known to offer lower rates on auto financing. The better your credit, the lower your interest rate will be.
When financing with a credit union you have the option to choose the term you want. If you would like to free up more cash to have in your pocket each month, you can extend the term out further than you would be able to with 0% financing.
At the end of the day, the most important thing when determining if you should go with 0% financing or credit union financing, is what's going to be best for you. That's why it's recommended to explore all options before making a decision, so that you leave happy and ready to drive your new car!