Remember the good old days when you went to buy a car and spent ALL day at the dealership? It started from the moment you approached the dealership; the salesman was just waiting there for you to be in reach so they could greet you and just like that the haggling began. Somehow you would go from wanting a used car to now walking away with something that is out of budget. It's safe to say the good old days are behind us.
If you've recently bought a car you could probably agree that the process is totally different, especially now. If you thought, technology has shaped the way people buy cars in Miami over the years, a pandemic has definitely topped that. Check out some ways car buying has changed over the years and how it looks now.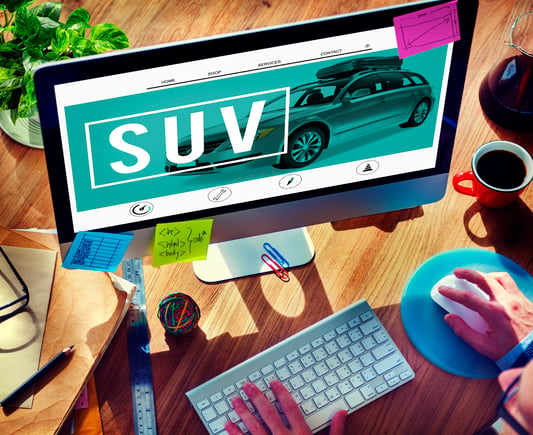 Getting Preapproved First
One of the most important pieces of getting into a new car is the financing. Often times this is looked over and people shop first, finance second. This can be counterproductive for many people as they either end up not being able to afford what they want or end up getting stuck with high payments or interest rates.
Many people have the ability to research in advance before getting into a new ride. Thanks to the awareness of getting preapproved, car shoppers now have the ability to finance prior to shopping which makes car shopping more fun and a lot easier.
Mobile & Online Applications
Mobile and online auto applications were trending prior to the pandemic, but now the numbers have risen astronomically. Not only is applying through PocketBranch, TFCU's mobile app or online safer it's also way more convenient. It can be done from anywhere in less than ten minutes. Remember the days where you'd have to spend all day at the dealership and then go back and forth to get financing? Not anymore.
Tip: when applying make sure to have all your auto documents ready to go for an even speedier application process.
Social Media
Have you seen ads on social media for new cars? How about for auto financing? Something we have now that we didn't in the past is information right at our finger tips. Social media is quite helpful when it comes to the car buying process. From letting members know what dealerships are around them to helping influence what type of car they want next. Another helpful way social media makes car buying easier is that it allows shoppers to visualize vehicles so virtually you never have to make a trip to the dealership. You can watch videos and see pictures of cars that interest you whether they are near or far.
Car Buying Services
It's not uncommon to now use a car buying service. For example, if you purchase a car through Tropical, you can use AutoAdvisors without any charge for their service, it's a complimentary service for members.
They help members throughout the whole car buying experience. Once pre-approved, members are paired with an AutoAdvisor who shops for a vehicle within your budget. They negotiate with dealers for pricing on new vehicle as well as trade-ins. They've also made it easy on members to practice social distancing as they can shop and deliver your car to you contact free.
Car buying is becoming easier and easier and for a good reason. People now days don't want to stress over buying a car, they want the process to be quick, easy, and painless. They also want to be conscious of social distancing and make sure they're safe while getting into a new vehicle from financing to driving.