Remember the good old days when you went to buy a car and spent ALL day at the dealership? It started when you parked your car, the salesman was just waiting there for you to be in reach so they could greet you and just like that the haggling began. Somehow you would go from wanting a used car to now walking away with something that is out of budget.
It's safe to say the good old days are behind us. If you've recently bought a car you could probably agree that the process is totally different. Some would even say thanks to technology it has shaped the way we purchase today. Check out some ways car buying has changed over the years.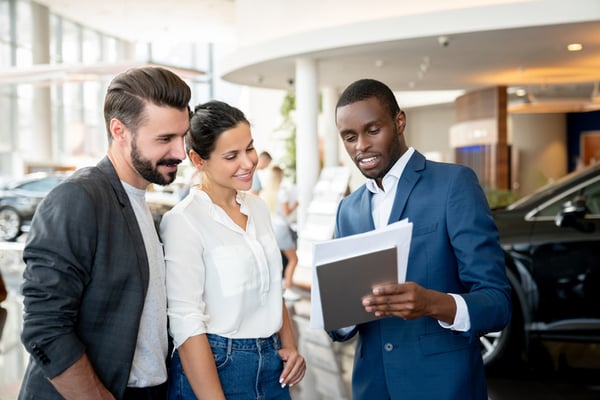 Car Buying Services
It's not uncommon to now use a car buying service. For example, if you purchase a car through Tropical, you can use AutoAdvisors for free. They listen to what type of car you're interested in, take your budget into consideration so that all you have to do is test drive the vehicle. They cover the rest from negotiating the price to even delivering the car to your house! We don't think anything says 2019 quite like this.
Applying Online & Through Apps
Applying for cars has become even easier thanks to technology. Most places allow you apply online or even through their app instead of having to stop in branch. Not only is this way more convenient, but it saves a lot of time. Just make sure you have all your documents ready and you're good to go.
Smarter Decisions
Remember how we said in the past you'd walk into the dealership wanting one thing and come out with another? That's changed. Thanks to the awareness of getting preapproved, car shoppers now have the ability to not be swayed by an overbearing salesman. Instead, they can get preapproved with financing, take that to dealership and just pick out a car that fits within their budget.
Social Media
Just like we said car buyers have the ability to apply online and through the app, social media can be used as a helpful tool to car buying too. Whether you saw from a social media post that you can apply or you learned some helpful information, car shoppers are becoming smarter than they once were thanks to this helpful tool.
Car buying is becoming easier and easier and for a good reason. People now days don't want to be haggled, don't want to spend all day at a dealership and just want the process to be quick and easy. Don't you agree? See what modern car buying is like with Tropical.