Living in the Miami-Fort Lauderdale area means it's always boating season. Being a beach city, Miami is not short of water nor places to set sail. Check out these spots, to take advantage of great weather and location in Miami.
Best Boating Spots in Miami for Beginners
Haulover Sandbar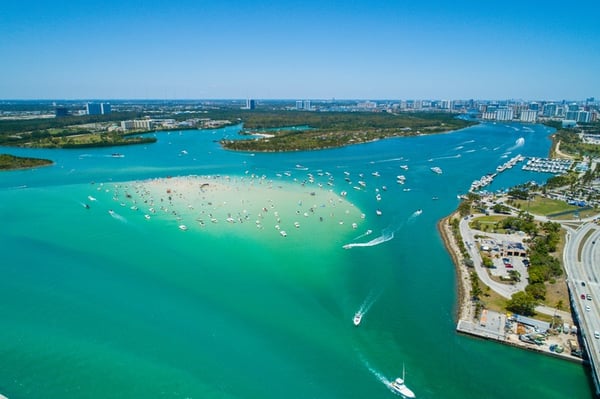 If you're a beginner looking to take the boat out and have a good time, you'll want to check out a Haulover Sandbar boat party in Miami. An average Saturday consists of hundreds of boats full of music, people and fun which normally lasts all day, so don't make any important plans because you'll be gone all day having the time of your life.
Coconut Grove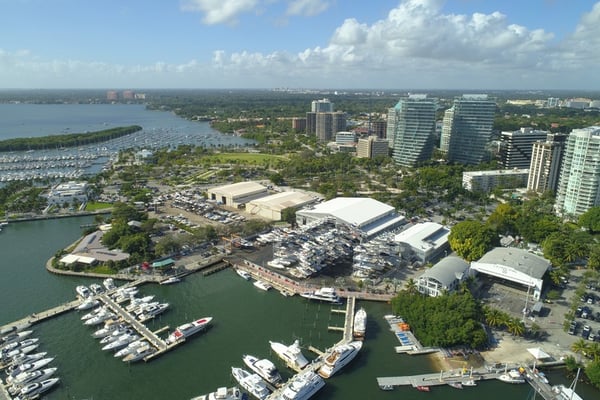 If you're looking for that quaint, nautical small town this is your perfect spot. Boating in Coconut Grove offers a day to float along the waterways of the Biscayne Bay and take the time to dock for a freshly caught lunch at one of its many local restaurants. After you've stopped for lunch, enjoy one of the many local shops before you set sail again.
Miami Beach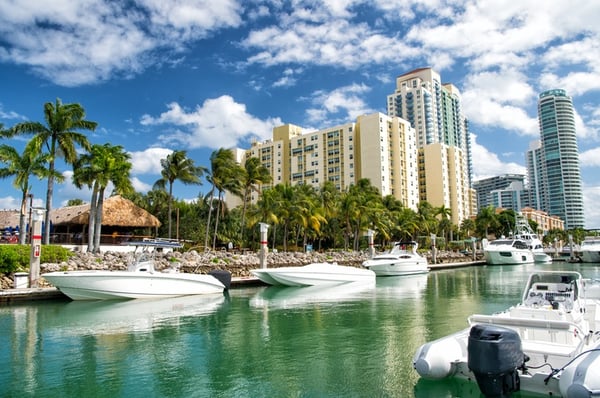 Split in North and South Beach, this is the best way to get a feel for what Miami is all about. Maybe you're new to town or you've never really explored the city before, there's no better way than to do it by boat. If you're trying out Miami Beach boating for the first time, top your day off at the Miami Beach Marina in South Beach. It has tons of boat slips that pave the way to many options for some five star dining.
Key Biscayne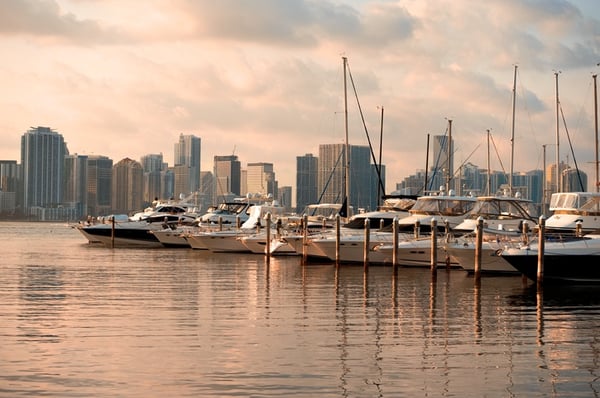 Located across the bay from Coconut Grove is the island of Key Biscayne. The island is home to one large town and some of the most beautiful parks. A day of Key Biscayne boating is the best, if you enjoy the great outdoors. Once you've caught your fish, guide your boat into Crandon Park Marina to enjoy your lunch and take advantage of all the activities such as beach volleyball, nature tours and kayak rentals.
Haven't gotten your boat yet? No worries there's still some time. Before you shop around for new boat financing or used boat loans in Miami, get the checklist with some insider shopping tips and tricks to make your boat buying a breeze!