SPEAK WITH OUR COMMERCIAL REAL ESTATE & PROPERTY LOAN EXPERT
Get in touch with our expert to learn about how a credit union commercial real estate loan can help you. Inquire about the commercial real estate loan process, get pre-qualified and find the commercial property that fits your business needs.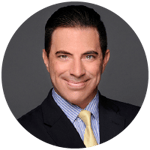 Frank Gallo
Sr. Commercial Lending Officer
Please Note: Tropical is currently working directly with property owners/borrowers. Currently, we are not accepting loans through mortgage brokers.
Commercial Loan Properties in Florida
TFCU supports commercial real estate loans to a variety of property types in Florida. Determining which type of investment property best suits your business needs can help when it comes to the commercial real estate loan process. Check out the type of properties our members have invested in: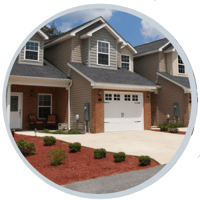 This can include:
apartment buildings

duplex

large residential buildings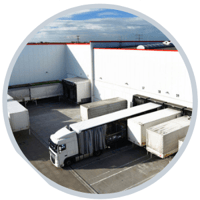 This can include:
warehouses

distribution centers

manufacturing buildings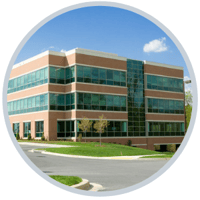 This can include:
dental

medical

law offices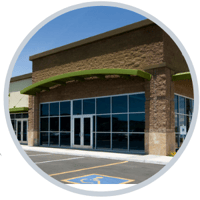 This can include:
storefronts

shopping plaza

franchise locations
Commercial Real Estate Mortgage Loan Rates
Making a good investment is our goal for you, compare our commercial real estate and property loan rates and calculate what the ideal loan type is best for your business needs. Tropical offers competitive, customized rates. Request a call back for today's rates.
Getting a Business Loan Should Not Feel Overwhelming
No tangible tax on real estate closings
15-year terms with a 25 amortization schedule
Local lenders making local decisions
Owner occupied and non-owner occupied loans available
Credit Union Commercial Real Estate & Business Loan FAQs


Can I apply for a business checking account or commercial real estate loan online?
No. To better serve you for our business accounts and commercial real estate loans, a Tropical team member will guide you through the account open and/or application process.
What property types do TFCU commercial loans support?
Multi-family
Retail
Office
Industrial
How long does it take to fund business loans/commercial real estate from TFCU?
Each business lending product is different as well as every member's scenario. The time it takes close can be different for everyone, however below are the typical time frames TFCU aims for.
Business loans/ BLOC- under 30-days
Equipment loans- under 30-days
Commercial real estate loans- under 45-days
Do I have to be a member to apply for TFCU business products?
You do not have to be a member to apply for any TFCU business product. However, membership is required before loans can be funded and at the time of account opening for business checking accounts.
What Documents Should I Prepare When Applying for a Florida Commercial Real Estate Loan?
Credit union commercial real estate loans are a big investment, which is why the proper documentation is required when applying. Here are some documents recommended to have prepared ahead of time in order to expedite the process.
Personal Financial Statement
Business Debt Schedule
Past 3 years Business and Personal Tax Returns
Current year Business Financial Statements
Property Specific Income/Expense Information
Past Appraisals, or Environmental Reports
Why Should I Invest in Florida Commercial Property?
Investing in a Florida commercial loan property can add many benefits both personally and professionally. Here are common reasons why members have chosen a credit union commercial real estate loan.
Property acquisition
Improved cash flow
Investment portfolio diversification
Retirement income
Less volatile investment
Disclosure
TFCU will deposit the $1 minimum requirement to open your account. All commercial loans are subject to credit approval. Must reside in a state within TFCU lending area. Maximum loan to value (LTV) based on purchase cost or appraised value, whichever is less.