We understand that there may be additional questions regarding our system enhancement. To help ease your mind, we've got the answers:
Why is Tropical Financial upgrading its system?
As technology becomes a focus within the financial industry and after extensive member research, we have identified some new features that should give you a better, more convenient and seamless banking experience.
Will I be able to access my TFCU account during the system enhancement weekend?
As outlined in our Service Availability chart on page 3 of this guide, some account features may have limited availability during System Upgrade Weekend. However you will still be able to make purchases during this time.
Is there anything prior to the system enhancement weekend that I Need to do?
Due to the membership consolidation, if you have multiple accounts utilizing our bill pay service, please have a list of your payees for reference. You will also want to ensure you have your oldest membership identification number and current password for a seamless login post-System Upgrade Weekend. In addition, if you are a Premium Checking account holder, ensure your direct deposit, of at least $500, is being deposited into your checking account prior to April 14th to avoid the monthly service fee.
Will I lose access to my account history?
Please be aware after System Upgrade Weekend you will have at least 6 months of account history available to view. For access to any account history over 6 months please view e-statements online or refer to printed statements.
Will I be able to apply for a loan or open an account during system enhancement weekend?
No. Our online application system will be unavailable during system enhancement weekend.
How do

I

login to online and mobile banking after system enhancement

weekend?
To login to online & mobile banking after System Upgrade Weekend, use your current login credentials from your oldest membership account. Remember if you have multiple accounts, they will all collapse into your oldest account and you'll be able to view all your accounts in one view.
When will system enhancements be available?
The system enhancement changes will be effective Tuesday, April 18, 2023.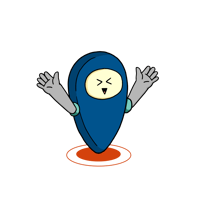 At

Tropical Financial Credit Union

we look forward to continuing to help you get beyond money and secure your financial future.