Buying a Used Car Shouldn't Feel Frustrating
Find peace of mind when shopping for a used car with these four simple steps.
Find the best rate and payment terms for your used car.
Quickly run the numbers and calculate your monthly car payment.
Save thousands of dollars and get pre-approved for your used car loan.
Our Trusted Auto Advisors make shopping for a used car easy.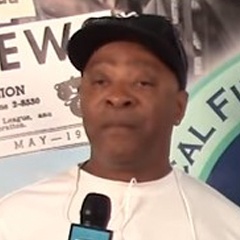 "I recently got a car loan from Tropical and everybody I worked with were very very good. They even helped me pick the car out, they sent me to the right people to get the car. So I invite anyone else to come join Tropical Financial Credit Union, everyone is great here and I appreciate everything."
Step 1: Compare Used Auto Loan Rates as low as
Which used auto loan financing option is best for you?
Choose a shorter term used car payment plan if you want to pay less in interest and save more money.
But if you want lower monthly car payments, a longer term used car payment might be best for you.
Step 3: Get pre-approved and save thousands of dollars
Shop for your used car with confidence knowing you are getting the best deal for your used car loan.
We have simplified used car shopping for others just like you
"My experience with Tropical Financial and Auto Advisors was excellent. They worked with me and let me know step by step what was going on. They kept me informed and made sure that I got the vehicle I wanted, within my budget. I'm very pleased with their work. I will always recommend their services to family and friends!"
"My experiences with Tropical Financial Credit Union (Tropical) have been stellar. The staff and management are friendly and courteous. They have never treated me like a number and they remain patient if a transaction required more time. Tropical has assisted me and my family over the years and is my preferred lender for auto financing needs. I will continue to use Tropical and will refer more of my family members and friends."
"Buying my Truck with Tropical Financial was super easy and everyone was very helpful. It's the best team! I've been a member for as long as I can remember, I am 24 years old so as soon as I could open up a bank account, I was a member. Tropical Financial Credit Union Rocks!"
"We've been customers for a long time, over 20 years, and we've been car hunting for a few months, because this is a graduation present for our son. And we came here to TFCU we are very happy, the process was very smooth, everybody was very helpful, and we are excited for him. Our son always wanted a mustang, he would say, "even if it is a 2006, I want a mustang" and we were able to get him a 2015."
Get answers to common used car buying questions
How long does approval take on a used car loan application?
It takes less than ten minutes to apply for a car loan. In most cases, you will receive an answer within 24 hours regarding the status of your loan. It can sometimes take a bit longer depending on your credit profile.
Can I apply for a car loan if I haven't found the used car I want yet?
Yes. In fact, we recommend you get pre-approved for your auto loan. Getting pre-approved helps you shop with confidence knowing you are getting the best deal for your new car loan and protects you from sneaky car dealership financing tricks that can cost you thousands of dollars.
Click here to get pre-approved for your new auto loan in less than 10-minutes.
Can you help me buy a used car?
Do you offer Guaranteed Asset Protection (GAP)?
Yes. Guaranteed Asset Protection (GAP) pays the difference between what you owe on your vehicle and what your insurance company establishes as cash or market value up to the maximum LTV%.
Currently, Guaranteed Asset protection is offered to TFCU members for as low as $610. Dealers may charge up to $800.
Auto Deductible Reimbursement (ADR) is also included with the purchase of GAP insurance!
If you suffer a loss during the benefit period which is covered by your Auto Insurance Policy, you may be entitled to reimbursement of the Auto Insurance Policy deductible amount up to $500 per Loss.
The ADR coverage applies not only to the vehicle that the GAP policy was purchased on, but also any other automobile that is titled and insured by the member who purchased the GAP policy
Pays up to $500 per loss (UNLIMITED losses per year) when a Loss is filed and paid by the auto insurance company for a Covered Auto the Member owns or leases evidenced by the title, registration or loan document, AND insured under an Auto Insurance Policy designating the Member as the Named Insured.
Loss means an event for which the auto insurance company has approved and paid a collision or comprehensive claim which exceeds the Auto Insurance Policy deductible for the Covered Auto
Coverage is effective upon date of enrollment and will continue for 3 year(s) depending on the benefit period provided.
This summary is a brief overview of the program and is not to be considered a full disclosure of policy terms. Please refer to the Terms and Conditions for complete forms, conditions, limitations, definitions, and exclusions.
Easy to Purchase
GAP can be included in the amount financed with the loan. Coverage takes effect immediately upon loan dispersal.
60-day Free Look
You may examine your GAP policy for 60 days. If you are not satisfied you may cancel GAP by returning the waiver within the first 60 days of coverage for a full refund of any premiums or amount you have paid.
Do you offer Mechanical Breakdown Protection?
Mechanical Breakdown Protection offered for Auto and Motorcycle.
Your vehicle is a major investment. That is why purchasing mechanical breakdown protection (MBP) is a wise choice. MBP can help ensure that the investment in your vehicle is protected, and reduces the possibility of out-of-pocket expenses when your vehicle suffers an unexpected mechanical failure. Most important of all, Mechanical Breakdown Protection provides Peace of Mind so you can experience Worry-Free Driving!
Money Back Guarantee!
You may cancel anytime during the first 60 days, contingent on a claim not being filed, and get a 100% refund.
Features and Benefits
Nationwide Protection
24-Hour Roadside Assistance for the term of your coverage
Rental Vehicle Assistance
Transferable Coverage if you sell your vehicle before your agreement expires
Learn More about MBP Features & Benefits
The Cost of Repairs
Did you know that one in three vehicles experience a mechanical failure in a given year?
The typical extended warranty owner will make several claims during the life of their contract. Should your
vehicle experience a failure after the manufacturer's warranty expires, without an extended warranty you will have no protection from the unexpected repair costs that can be in the thousands of dollars!
Vehicles today are growing extremely complex and contain high-tech sensors, electronics and computers that suffer unexpected failure and need to be replaced. While engines and transmissions are more reliable than ever, it's these other sophisticated parts that frequently fail. As vehicles become increasingly more complex, associated repair costs rise dramatically!
Do you offer payment protection plans for car loans?
Yes. Payment Protection is available for auto loans. There are two types of Payment Protection:
Credit Life Insurance pays off or reduces a borrower's loan balance if the borrower dies. Joint Credit Life Insurance protects both a borrower and co-borrower if both are named on the loan application and are jointly and individually liable under the loan.


Credit Disability Insurance is designed to make loan payments (up to the contract limit) if the insured becomes disabled and unable to work. Joint credit disability coverage is only available in certain states.
Payment Protection Features Include:
Maximum loan terms and loan balance (for credit life) and contract limit (for credit disability) vary by financial institution and may vary by state. Check your Payment Protection plan parameters for specific details on your plan.
A medical exam is usually not required although general health questions may be asked.
Single and joint coverage is available in all states for credit life insurance. Single coverage is also available in all states for credit disability insurance. Check your Payment Protection plan parameters for the availability of joint credit disability coverage in your state.
Premiums are regulated by each state and generally result in reasonable monthly premiums.
Application is usually done at time of loan application and the monthly premium is typically included in the monthly loan payment for added convenience.
Refer to your financial institution's Payment Protection application/certificate or Product Reference Card for details regarding eligibility requirements.
Payment Protection Benefits Include:
Protects financial security and credit rating: Credit disability insurance protects a borrower's credit rating by ensuring the loan will not end up in default in the event of disability.
Reduced financial burden: Protects borrowers and their families from financial hardships as a result of loss of income caused by death, illness or injury.
Protects borrower assets: Allows borrowers and families to retain their assets, including the collateral and savings, when an income is interrupted during unfortunate circumstances.
Convenient: A short application makes it is easy to apply at time of loan application or loan closing. The monthly premium is included in the loan payment.
No Obligation for 30 Days: If the borrower decides the plan is not what they need, they can cancel it within 30 days without obligation. Rarely does this occur, but borrowers appreciate knowing that they have this option.
Disclsoures
*APR = Annual Percentage Rate. Eligibility for the lowest advertised rate is based on creditworthiness, year of vehicle, ability to repay, credit score, down payment and terms. Other rates and terms may apply and your rate may differ based on the loan program, term of repayment and other factors. Member must reside in a state within TFCU lending area. Other restrictions may apply. Rates are subject to change without notice. Current TFCU accounts must be in good-standing, not have any type of restrictions, and TFCU loans paid-to-date.
2.59% APR for 36 months up to 100% LTV. Rates Valid on 2016-2019 autos. Limited time offer which applies to purchases only. Cannot be combined with any other offer or loan discount. 3.09% APR , and 3.34% APR includes a .25% reduction for members with a Premium Checking account.
Automobile: New automobiles include autos current year and previous year. Used Auto includes previously titled vehicles 7 years old or newer. Up to 100% financing not to exceed the lesser of MSRP or the final purchase price plus tax and Vehicle Service Agreement on new vehicles or the NADA retail value plus/minus options and mileage on used vehicles. Older Used Auto includes vehicles 8 years and older and must reflect an NADA value. Rates are subject to change without notice. Other restrictions may apply. TFCU membership required with $5.00 minimum in savings. Auto loan example: $10,000 loan at 2.59% APR with 36 monthly payments of approximately $289.01.
Getting a Used Auto Loan in Miami
Getting an auto loan for a used car loan from a credit union is a quick process. We recommend that applicants check out TFCU's used auto loan rates comparison before applying and get preapproved for an auto loan before shopping. The application for a used auto loan can be found on our website, filled out in one of our branches or completed by phone with one of our representatives.
Once approved, it's time for members to begin car shopping. We recommend using AutoAdvisors during the used car shopping experience, as they are a service dedicated to credit unions only. They have members' best interest in mind, by scheduling appointments, locating the best vehicle for you within your budget and handling all the details.
Types of Used Cars
When selecting a car to buy with your used auto loan, be sure to know the difference in used cars. There are certified pre-owned and used with the option of purchasing an extended warranty. It's important to know the difference when buying, so that you have all information to make a comfortable decision.
Why should I purchase a Certified Pre-Owned vehicle in Miami?
If you're looking for a lightly used car with low miles, a certified pre-owned (CPO) vehicle may be the best option for you. CPO vehicles have gone through inspection and are generally newer and have fewer miles compared to a used car. They offer a more comprehensive warranty than that of a used vehicle, which may include free maintenance, roadside assistance and a manufacturer-backed extended warranty.
Certified Pre-Owned vehicles are a good idea if you're looking into purchasing a more expensive or luxury vehicle, but want a model less than 3 years old. For example, popular car brands in Miami that are purchased as CPO include Jeep, BMW and Mercedes.
What are the benefits of buying a used car in Florida?
The benefit of owning a used car is how cost effective it can be. You generally are paying a lower cost for the vehicle and lower monthly car payments, which can save you thousands overall. We also recommend purchasing a used car for teen and first time drivers, due to their risk of getting into an accident.
Getting a loan for an older used car in some cases may be easier, as the car has gone through its depreciation. Other benefits of purchasing a used car include lower cost on renewing registrations and cheaper cost of insurance, especially in accident prone states like Florida and California.
For more tips and tricks be sure to check out our auto blog here.