BENEFITS TO HELP YOU THROUGH LIFE'S MANY STAGES.
Direct Deposit Checking Accounts1
Free
1st Order of Checks
Mobile & E-services
27,000 ATMs
Available Nationwide with Zero ATM Fees!
Direct Deposit
Instant Access to Your Paychecks!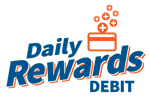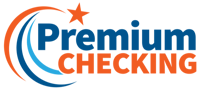 No monthly service fee

No minimum balance required

Rewards credited to your account the next business day

Earn 2 cents on every retail purchase

Limit of 40 daily transactions
Monthly service fee waived if you meet one of the following:

Direct deposit of at least $500 to savings or checking/debit

Daily minimum balance of at least $1,500 in checking/debit

A first mortgage with TFCU
No minimum balance

No direct deposit required

Mobile phone coverage

Credit monitoring, credit report and score

Dark web monitoring

Identity theft recovery service

Shopping discounts and more!
A low monthly fee of $6
Best for those who want to be rewarded for their purchases
Best for those looking for lower costs and better benefits.
Open your account with Direct Deposit and we'll give you $100!1

$100 In Your Pocket
Refinance with TFCU and we'll give you $100 back!2
Lower Your Monthly Payment
See how much you can save in less than 60 seconds!
Fast Approval
Apply and receive an answer, usually within 24 hours!
Are You Paying Too Much For Your Monthly Car Payment?
Your monthly car payment might be costing you if you got your current auto loan at a car dealership or another financial institution.
Stop losing money.
See how much money we might be able to help you save by lowering your monthly car payment in less than 60 seconds.
QCash - Credit Builder Personal Loans+
NO Credit Score Requirement

Enjoy a Low Rate of 16.99% APR

$35 Application Fee

Must be a TFCU member for at least 6 months

Application within online banking or TFCU app only

Funds deposited within minutes to your TFCU savings account.
$1000 Loan
$91.22 Payments x 12
(approx. $1110 total)
What are the best ways to use a personal loan?
We have found the most popular uses for personal loans include the following life stage events:
Disclosures

* TFCU membership required. Employees must reside or work in Miami-Dade, Broward, Palm Beach, St. Lucie, Martin, Hendry, Collier, Lee and Sarasota counties. Offers are subject to change without prior notice.
** 90 day deferment: The accumulation of interest, with no payments being made to reduce the principal, will be added to the total repayment amount. Offer not available for current TFCU or SFAC loans. Other restrictions may apply. Interest will continue to accrue during the 90-day deferral period on the full amount borrowed beginning on the loan issue date.

+TFCU membership is required. Loan example: $1,000 loan at 16.99 APR with 12 monthly payments of approximately $91.21.**TFCU membership for a minimum of 6 months is required along with other relationship based qualifications. Automatic Loan Payment required from TFCU account. Only 3 QCASH loans allowed within a rolling 12 months. Rates are subject to change without notice. This is not a firm offer of credit. Offer is subject to change or end at anytime without notice. Member must reside in a state within TFCU lending area.

1 Offer valid for checking accounts opened within your first 90 days of membership. Checking account must be open for three months. A minimum monthly direct deposit of at least $500 into either savings or checking account must be active by the end of the three-month period in order to receive the $100 bonus. The first $25 of your bonus will be deposited to your checking account upon account opening but will not be available to withdraw for 100 days. The remaining $75 of your bonus will be credited to your checking account by the 5th of the month following three months of checking account opening. Offer is only available on your first checking account opened. Fiduciary accounts such as Trusts, Guardianships, Estates, Custodians, and HSA or Business accounts are excluded from this offer. Several checking account options are available, contact a TFCU representative or tropicalfcu.com for details. Bonus will be reported on IRS-1099 and you will be responsible for tax filing and reporting.

2 Auto refinance incentive does not apply to car loans financed at TFCU or through SFAC, rateGenius or ILending. $150 cash incentive will be paid for loans $10,000-$14,999, $200 cash incentive will be paid for loans $15,000 +. Loan balance of at least $10,000 required for cash incentive. Refinance offer limited to one per vehicle. Offer cannot be combined with any other offer. Other restrictions may apply. Rate will not be lower than 2.35% APR.. Refinance Example: $10,000 loan at 2.35% APR with 60 monthly payment of approximately $176.83. This offer may be removed at any time without notice. Loan subject to credit approval. TFCU membership eligibility required with $5.00 minimum in savings. Must reside in state within TFCU lending area.

3 Appraisal cost credit up to $475 towards the cost of a new appraisal will be reflected as a Lender Credit at time of closing and is good for mortgage applications submitted through 12/31/2022 and must close by 3/31/2023. Certain restrictions apply. Programs, offers, rates, terms, and conditions are subject to change or cancellation without notice. Cannot be combined with any other offers.

Programs, offers, rates, terms, and conditions are subject to change or cancellation without notice.