On December 1, 2017, your Financial Federal Credit Union account(s) were automatically converted to Tropical Financial Credit Union account(s). We want to ensure your transition continues to be a smooth one. We have created a transition guide and checklist to help you along the transition.
IMPORTANT: Your FFCU debit card stopped working at 4:00am December 1st, but you can activate your new Tropical Financial CU debit card anytime if you haven't already done so.
CREDIT CARD PAYMENTS: If you currently have a FFCU credit card, you can make your regular payment by clicking here. Continue using this payment portal as you have in the past until you receive your new Tropical Financial credit card at the end of January.
If you haven't already done so, you can now start your online banking enrollment on the Tropical Financial Credit Union site. Here is how to sign up:

ALREADY CREATED YOUR TFCU ONLINE ACCOUNT?
Great! You can sign in below:
How to set up online banking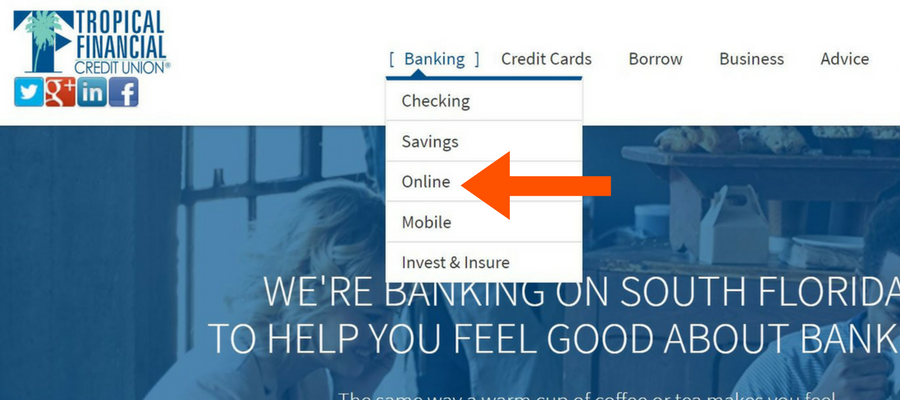 ACCESS THE ONLINE BANKING PAGE

Step 1: Hover over the BANKING tab on the top navigation bar of the homepage. Once the drop list appears, click on ONLINE.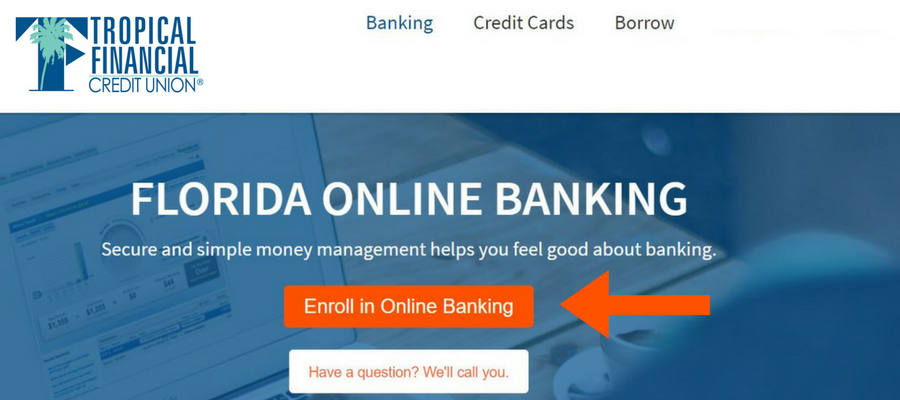 CREATE ONLINE BANKING ACCOUNT

Step 2: Click on the "Enroll in Online Banking" button. You will then be asked to create a user name and password. Please follow directions listed in this set up guide here.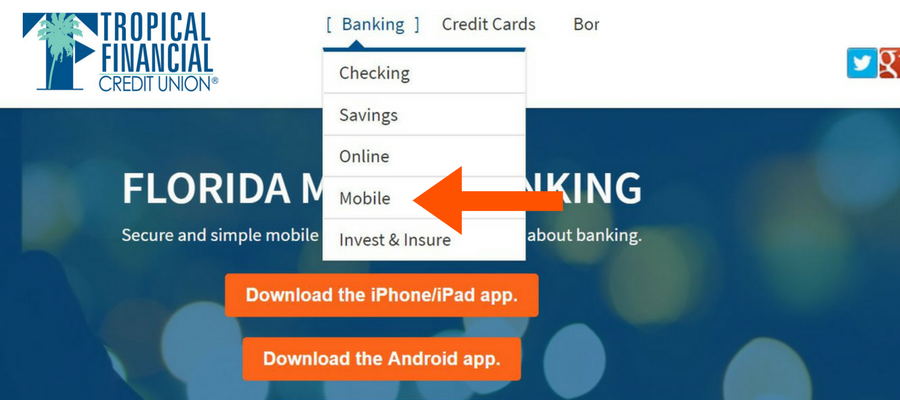 Step 3:
After you create your account, you will want to download the TFCU mobile app. Here you can link and manage your accounts right from your mobile device. Visit the Mobile page for more information on how to download.