A Simple Student Loan Savings Plan That's Easy as 123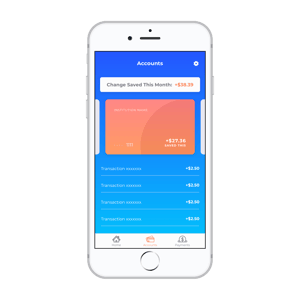 1. You Spend
ChangEd Analyzes Your Spending
By analyzing your transactions ChangEd can predict when student loans will be paid off and how much you have paid to date. They also calculate your purchases and automatically round up to the nearest dollar so you don't have to.
2. You Save
All the legwork is done for you
Spare change gets transferred to your ChangEd FDIC - insured account. When the balance hits $100, they automatically send a payment towards the principal balance of your loan. No budgeting, just spending.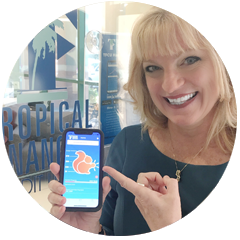 "I was introduced to ChangEd late last year, and I've been using it for the past 4 months.
I'm happy to report that I am just about to have my 2nd, $100 payment applied to my student loan! I feel a real sense of empowerment knowing that every time I swipe my debit card I'm also chipping away at my loan."

- Amy McGraw (Vice President, Tropical Financial Credit Union)
step by step guide - how to get started
Choose an easy to remember email and password for your login to the ChangEd app. Jot it down because who wants to take the time to reset?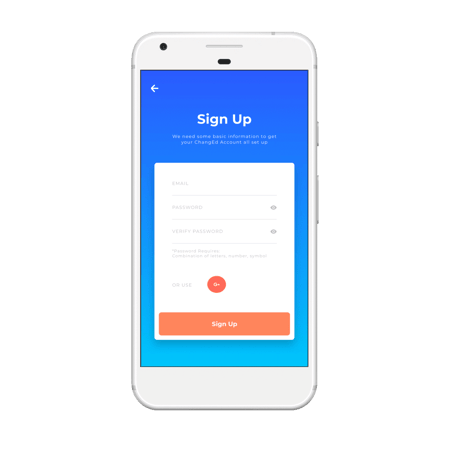 Your legal name is required to set up your personal FDIC-insured ChangEd account.

We never use this info for anything else. It's required by law for us to collect this to set up your FDIC-insured ChangEd account.

You will also need to provide:
Birth date (must be at least 18 to use app), your phone number, address and your student loan servicer information.


Need Help Finding Your Servicer?
Link your spending cards
Provide your bank details to begin rounding up transactions and paying off your loan. You can link up to two institutions within the ChangEd app.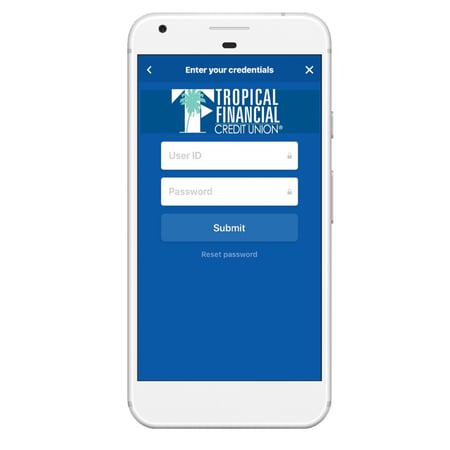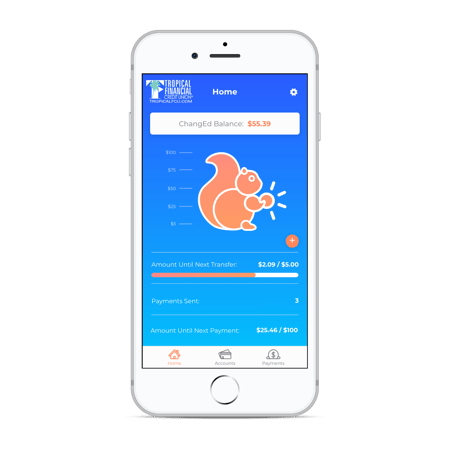 Step 4: Your ChangEd Dashboard
Welcome to Your Personal Dashboard


The ChangEd dashboard lets you track progress, see transactions, and keep an eye on all roundups as well as the money you've put towards your loan.


Roundups begin on every transaction the day you sign up for ChangEd, so don't wait and start paying today!
ChangEd is a free service to Tropical Financial Credit Union members
Family members can help by putting their spare change towards your loan:
details here
Daily cap of $10, in case you go crazy with your debit card or credit card in one day
ChangEd accounts are FDIC-insured
Credit cards can also be added for round-ups
For Fun Facts -
check this out
Want to learn more about your loan -
see here